Police officers will not longer be able to "double dip" into the same pension fund thanks to legislation signed recently by Gov. Bruce Rauner, according to the Illinois Republican Party.
CBS St. Louis reported that sponsor Rep. Grand Wehrli (R-Naperville) said his bill will keep an officer from retiring one day and starting a new police job the next to begin a second pension.
"There is a loophole in current law that allows double-dipping into the police pension systems, and it's costing municipalities and local taxpayers a fortune," Wehrli said on his website. "Retired law-enforcement officers have earned their pensions, but they should not be able to claim multiple pensions that we can't afford. Closing this loophole is one step toward keeping our struggling pension systems solvent."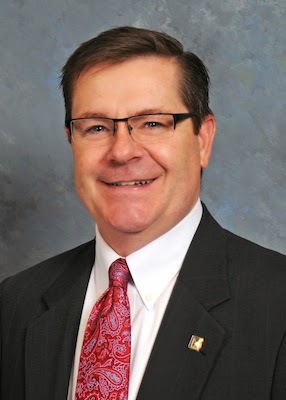 Rep. Grant Wehrli (R-Naperville)
In a statement, Rauner said House Bill 418 was needed because giving one person two times the pay is not something Illinois can afford.
"This bill is an important step to help control Illinois' unsustainable pension costs," he said. "It will protect taxpayers from pension-fund abuse while still ensuring our police officers are fairly compensated for their service."
The bill was co-sponsored in the House by Reps. Carol Ammons (D-Champaign), David McSweeney (R-Barrington Hills), Litesa Wallace (D-Rockford) and Natalie Manley (D-Joliet), and in the Senate by Sens. Michael Connelly (R-Naperville) and Dan McConchie (R-Hawthorn Woods).