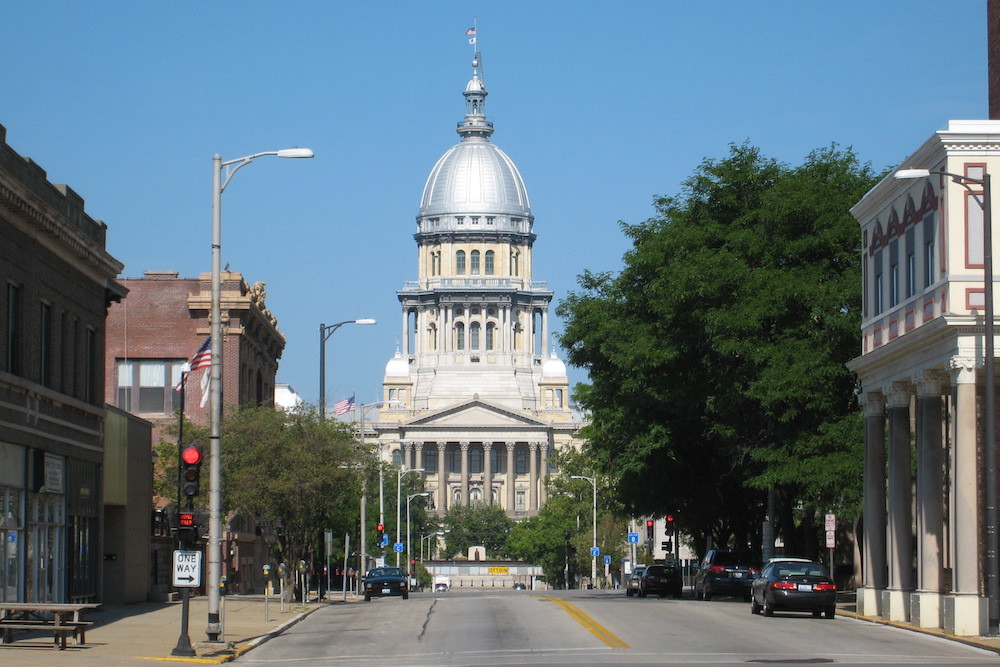 Springfield, Illinois | By Éovart Caçeir at English Wikipedia, CC BY-SA 3.0, https://commons.wikimedia.org/w/index.php?curid=10535377
Citizens for Rauner is touting the new education reform bill recently signed into law by Gov. Bruce Rauner as a landmark for the state.
"After decades of dysfunction, Gov. Rauner has delivered historic education reform, the highest levels of public school funding ever, tax credits for donations to such programs and more funding for those children who need it most," the organization boasts in a new TV ad. "We've got a way to go, but delivering for our kids is a great way to start."
In a press release, the organization said Rauner has always been focused on education.

Gov. Bruce Rauner
"Improving education was a major reason why Bruce ran for governor," spokesperson Justin Giorgio said in the release. "Years before running for governor, Bruce and his wife, Diana, had spent years working to improving education in Illinois schools by supporting early childhood development, charter and choice schools, better teacher training and merit pay."
According to the release, Citizens for Rauner will now work to "clean up the mess the (Democratic House Speaker Mike) Madigan Machine created," with reform across the state being the ultimate goal.