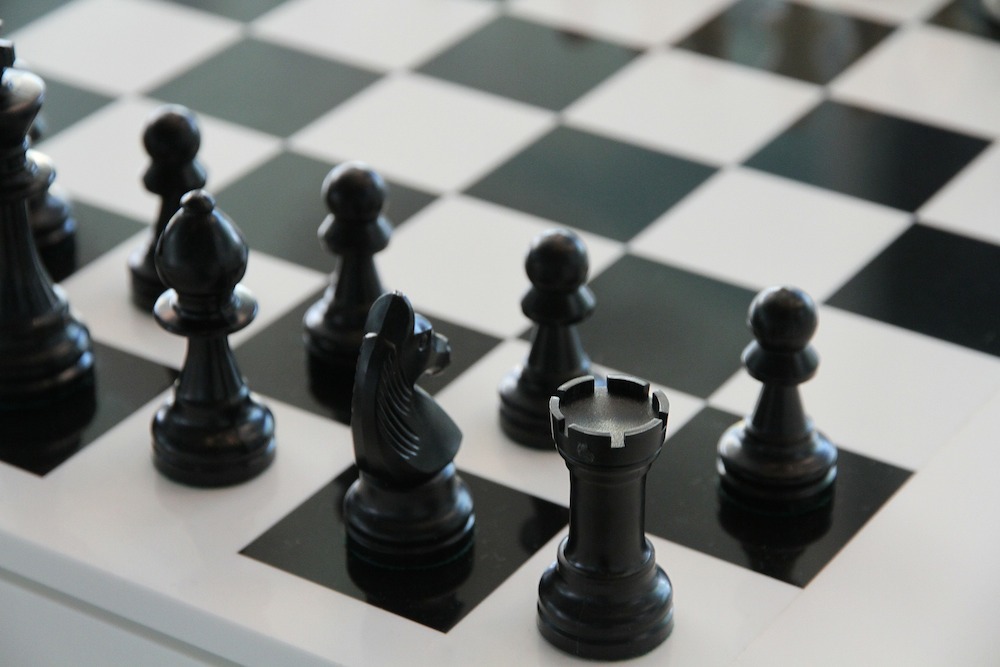 Joseph Ocol embraces his role as coach of the Earle Stem Elementary School chess team, saying it's much more than teaching a game.
"My goal and my mission is to make sure that they become productive citizens of the world," Ocol, who also is a Chicago Public Schools teacher at Earle in the West Englewood community, said of the students he coaches during a recent appearance on the "Chicago"s Morning Answer" radio show on WIND. "Almost 90 percent of our kids are below the poverty level. We try to (get) them to see some other opportunities."
"Chicago's Morning Answer" is co-hosted by Dan Proft and Amy Jacobson. Proft is a principal in Local Government Information Services, which owns this publication.
Ocol started the team at Earle two years ago as part of an overall plan to help keep students busy and safe in the immediate hours after classes are dismissed and when they might be at their most vulnerable to finding trouble of some sort.
South Side Weekly reported that years ago one of Ocol's students at another school was shot and killed, prompting Ocol to a commitment of making a difference anyway he can going forward.
"My purpose was to save lives, to keep them in school after school," he told the newspaper. "Chess was the least expensive but also the most effective way to develop the critical thinking skills of the kids. I really did not expect them to win, but they won again and again."
And all the winning continues to build. Students who have graduated from the program to high school now come back to serve as mentors, and Ocol said the program has more kids joining than ever before.
"I'm proud to say our school has also become a Level 1 school with perfect attendance," Ocol said of the impact the program seems to be having on student attitudes.
On the chess board, Ocol said the team recently won three first-place trophies in a local tournament and is hoping to compete in a national tournament in the coming weeks.
In 2016, Earle's girls team bagged a national championship win that was impressive enough to move U.S. Rep. Danny Davis (D-IL) to arrange a meeting between some of the players and then-President Barack Obama.
"Tamya Fultz is our best player," Ocol said of his current team. Fultz, a 13-year-old from Englewood, recently earned first place in the CPS Academic Chess South Conference Playoffs. Days before that, she turned heads by placing third in the 2017 Illinois Elementary School Association (IESA) State Chess Finals in Peoria, where she was the only African-American and the only CPS student among the medal winners.
None of it has come easy, with Ocol doing fundraisers and seeking out sponsors to keep the program afloat financially.
"We're not complaining," Ocol said, adding that CPS has also been instrumental in providing funding for programs across the city, giving stipends to chess coaches, and organizing free tournaments with the likes of nonprofit organization Renaissance Knights.
According to the Illinois Chess Association, the city now has at least 1,500 chess players from kindergarten through high school, and Ocol hints he expects those numbers to only continue rising.
"They're getting younger and younger," he said of the players now seeking to become part of his program.