GOP lawmakers heading to court to block bill that funds abortions
Rep. Peter Breen (R-Lombard) and several other Republican lawmakers and anti-abortion organizations will argue against the implementation of House Bill 40, which increases public funding for abortions, in court on Dec. 28, according to a report from Illinois News Network.
Breen, serving as special counsel for the Thomas More Society, which filed the suit to block the legislation, represented the plaintiffs at a recent scheduling hearing. The next hearing will take place on Dec. 28, just three days before the law is set to go into effect. The suit, drafted by Breen, seeks to block implementation on grounds tied specifically to the law's funding and the procedures used to enact it.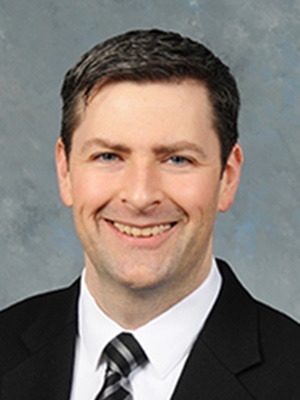 "If there's no money, then the law never goes into effect," Breen said in a press conference after the hearing. "And of course that's an argument that the General Assembly needs to have every year. So that is something that – that is point one: there's no money. But point two is, this bill cannot be effective until after the end of the legislative session. That would mean that we're going to have another debate, as we will likely have very year from now until the bill is repealed, about whether we fund elective abortions in this state."
According to Breen, the law cannot go into effect on Jan. 1 because the budget for that year was already passed before the law was enacted. Further, the law was enacted after the May 31 deadline in place for all General Assembly business. The bill passed both chambers of the Assembly before the deadline, but was kept off Gov. Bruce Rauner's desk until Sept. 25 through a procedural hold in the form of a motion to reconsider.
A similar argument was used to oppose the education reform bill enacted earlier this year, which was also held back via a motion to reconsider, but the attorney general issued an opinion declaring that the education bill was still able to go into effect immediately. Breen argued during the press conference that the education bill was passed with a supermajority over Rauner's veto, and that supermajority allowed for the education bill's effective date.
"I would say you've got legislative abuses," Breen said after the hearing. "This motion to reconsider that was used on House Bill 40, we've seen this now over and over in these past few years. Everyone, whatever your position on abortion, sees this as an abuse of the legislative process, where bills are put on indefinite hold and left to die or then sent late to the governor for political purposes instead of because of good policy reasons."
Breen is joined in the suit by Reps. Barbara Wheeler (R-Crystal Lake), Mark Batinick (R-Plainfield), Steve Reick (R-Woodstock) and Keith Wheeler (R-Oswego), as well as Sens. Dale Fowler (R-Harrisburg), Kyle McCarter (R-Lebanon), Dan McConchie (R-Hawthorn Woods) and Paul Schimpf (R-Waterloo). In addition to the Thomas More Society, the Catholic Diocese of Springfield and several other anti-abortion organizations are supporting the suit.
The plaintiffs are hoping that the state will decide to postpone the law's implementation, but are preparing to argue for a restraining order to block it through the courts.
Breen estimated that the bill could cost taxpayers up to $30 million and classified the suit as a taxpayer lawsuit intended to protect the public treasury, according to the Illinois News Network report.
"This lawsuit is very specifically about public funds," Breen said in the conference after the hearing. "So when you're talking about funding in the same way that folks might object to nuclear missiles … it's the same sort of thing here. We don't have a moral argument in court. We certainly have moral argument in the court of public opinion, but here we're just looking at the misuse of taxpayer funds to pay for these abortions before this bill is effective and without available revenues."
Want to get notified whenever we write about any of these organizations ?
Next time we write about any of these organizations, we'll email you a link to the story. You may edit your settings or unsubscribe at any time.
Sign-up for Alerts
Organizations in this Story
Illinois Representative Peter Breen (R-48th) • Thomas More Society
More News