Dodge on state's declining population: 'People aren't just driving away, they are being driven away'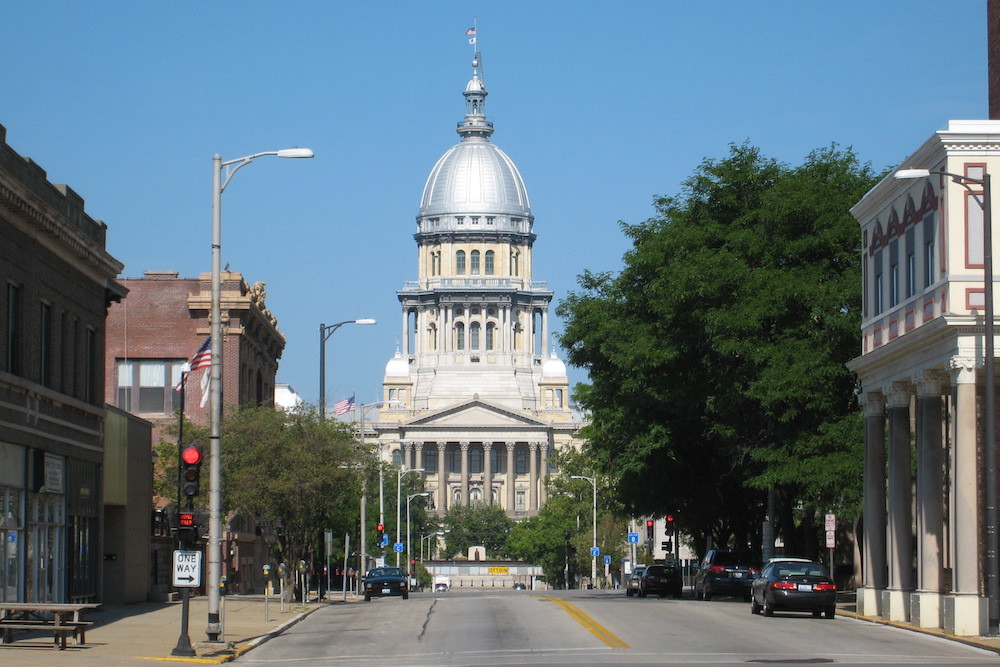 Springfield, Illinois | By Éovart Caçeir at English Wikipedia, CC BY-SA 3.0, https://commons.wikimedia.org/w/index.php?curid=10535377
Almost as much as people now simply choosing to leave Illinois in droves, Jim Dodge thinks it's worth noting how and why they're doing so.
"People aren't just driving away, they are being driven away," Dodge told the Prairie State Wire of the state's ongoing financial crisis and sputtering economy. "Apparently, the legislative leadership in Springfield has forgotten that people are free to choose, and they are choosing to leave."
Jim Dodge
The issue of out-migration is again on front street after a recent Census Bureau study found Illinois has now slipped to the nation's sixth-largest state, failing behind Pennsylvania as the state's out-migration problems show few signs of abating.
In all, 33,700 people left Illinois during a yearlong period commencing in July 2016 and from July 2016 to July 2017, nearly 115,000 residents left the state on net for other states. Over the past seven years, that number swells to almost 643,000.
The Illinois Policy Institute reports the new, raw dip in numbers represents the worst decline of any other state and the third-worst decline across the country in terms of percentages.
Researchers also noted that at a time when all of the area's neighboring states are experiencing population growth, Illinois' decline represents the fourth-straight year the state has trended downward in that category.
"The out-migration from Illinois stands in stark contrast to those states that are growing," Dodge said. "A big factor is how hostile Illinois has become: High taxes on property and income impact both families and businesses."
Still, Dodge, a Republican candidate for state treasurer, is convinced the tide could quickly turn.
"The best hope is the 2018 election," he said. "As I like to say it, Illinois can vote to have a future, or we can stick with the current mess that keeps us on the path to financial ruin."
In the end, Dodge said he thinks voters have come to understand and internalize that things can't continue how they've long been in Springfield.
"The economic climate and tax burden are a direct result of decades of policy decisions in Springfield that drive up the cost of government," he said.
Want to get notified whenever we write about
Illinois State Treasurer
?
Next time we write about Illinois State Treasurer, we'll email you a link to the story. You may edit your settings or unsubscribe at any time.
Sign-up for Alerts
Organizations in this Story
More News