Harassment complaint against Madigan aide points to a flawed process, Project Six CEO says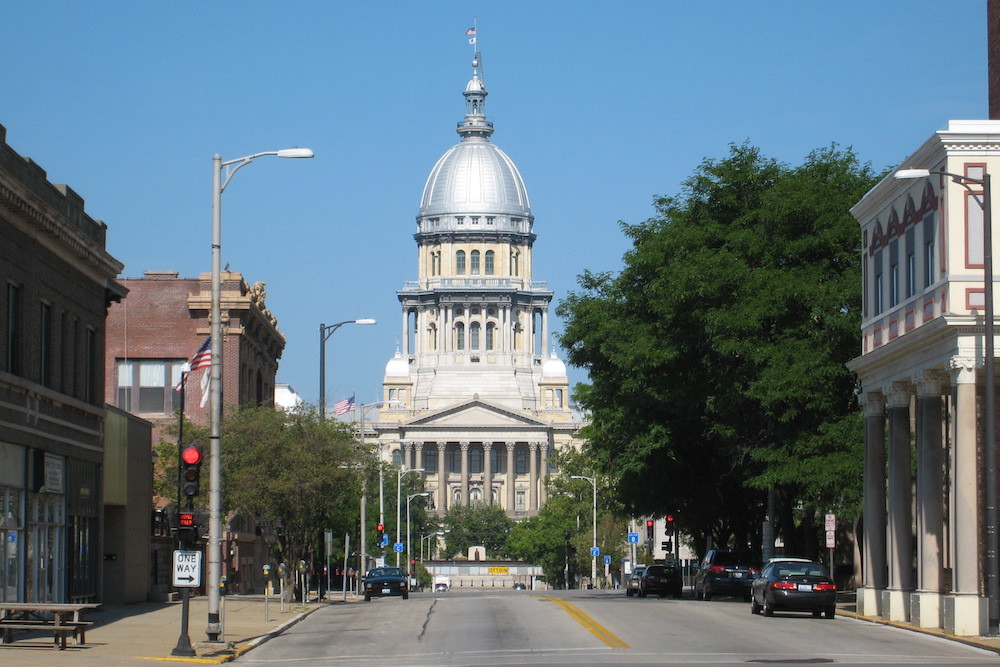 Springfield, Illinois | By Éovart Caçeir at English Wikipedia, CC BY-SA 3.0, https://commons.wikimedia.org/w/index.php?curid=10535377
Faisal Kahn thinks the sexual harassment scandal now rocking the office of longtime House Speaker Mike Madigan (D-Chicago) offers a clear illustration of just how miscast elected officials are when placed in the job of policing themselves.
"If not for the media attention, none of this would have been dealt with," Kahn, CEO of nonpartisan, anti-corruption nonprofit Project Six, told the Prairie State Wire of the Equal Employment Opportunity Commission complaint filed against longtime Madigan state government and political aide Kevin Quinn.
Faisal Kahn
"And there's no way this courageous victim would have any chance at getting the kind of justice she deserves," he added.
Madigan recently announced he has severed ties with Quinn after a woman the Chicago Tribune has identified as former campaign worker Alaina Hampton went public with her allegations of harassment.
Quinn is the brother of Chicago Alderman Marty Quinn (13th Ward), who also has close ties to Madigan and who has long reigned as the ward's high-powered committeeman.
According to the Tribune, Hampton's initial complaints were left to languish for months, with Madigan only moving to oust Kevin Quinn just hours before the Tribune published its story detailing his alleged transgressions.
"I think action should have been taken immediately and a system should have been in a place where this woman could have gone to formally voice her complaint," Khan said. "An inspector general, someone who was independent and objective, should have been part of the process. Instead, the victim had to go to her boss and, in this case, a family member of the person she was accusing."
Khan also takes issue with the way Madigan chose to handle things when he was finally moved to action.
In his statement, Madigan said he assigned Heather Weir Vaught, who formerly served as his chief legal counsel as speaker but now is a private attorney, to investigate Hampton's allegations.
"Even when someone was assigned to investigate, they had ties to Madigan and were beholden to him," Khan said. "This does not pass the smell test. We need to remember in-house investigations are what spurred the 'times-up, me too movement.'"
Hampton alleges Kevin Quinn's harassment included inappropriate text messages and repeated offers to go on dates. She added she thinks her refusals led to her never having the chance to advance in the organization.
Madigan said part of Weir Vaught's investigation has now led to his committees taking steps to ensure employees, contractors and volunteers know to whom they can report claims. Recommendations also call for all complaints to be immediately investigated and for staff to undergo sexual harassment awareness training.
But again Khan has doubts.
"There are rules already in place, and a system that has a process," he said. "The reality is Madigan ignored all that and decided to do things his own way. I think there are still far too many obstacles and roadblocks in place for anyone to do their job when it comes to this stuff. I think elected officials are still more interested in self-preservation than they are anything else."
Want to get notified whenever we write about
Project Six Chicago
?
Next time we write about Project Six Chicago, we'll email you a link to the story. You may edit your settings or unsubscribe at any time.
Sign-up for Alerts
Organizations in this Story
More News