55 assessors should not have been elected, Edgar County Watchdogs says
Across thirty-six counties and dozens of townships in the state, the election of fifty-five township or multitownship assessors during 2017 appears to have been illegal because they failed to meet statutory requirements to be candidates for the office.
"Why is this such a big deal? 55 people raising property taxes on people when they have no legal authority to do so," Kirk Allen of the Edgar County Watchdogs said in an interview with the Prairie State Wire.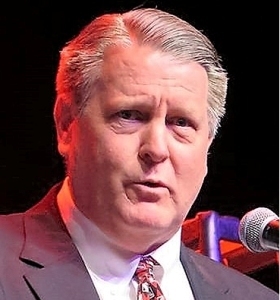 Allen, a contributor to the independent watchdog news website Illinois Leaks, initially broke the story about the assessors in December 2017. "Fifty-five township clerks not following the law and allowing these people to have access to a ballot," he said. "Fifty-five improperly elected assessors collecting pay for a job they are not allowed to have."
According to Kirk's reporting, the group's website, Illinois Leaks, came across the revelation while investigating the fairly recent property tax assessment increases on behalf of several business owners in Coles County. State Rep. Jeanne Ives (R-Wheaton) was looped into the request; however, inquiries to the state Department of Revenue ended in lip service, according to Kirk.
In response, Illinois Leaks filed Freedom of Information Act (FOIA) requests with a few select keywords and the result produced a significant find: dozens of letters sent to state's attorney offices in 36 different counties indicating that 55 assessors recently elected in various jurisdictions did not meet the statutory requirements.
"We have confirmed there were 36 counties where 55 assessors were illegally placed on the ballot and elected to office in direct violation of the law," Kirk wrote in his Dec. 15 article reporting his findings. "This fact is confirmed based on the IDR letters sent to the state's attorney for each applicable county where the illegal assessor was holding office."
Prairie State Wire obtained copies of the letters, provided by Kirk, confirming this.
The Illinois Department of Revenue sent form letters to State's Attorney's requesting action be taken against these illegally elected assessors. For example, Kevin Mintle was elected as the multi-township assessor for the Adams County communities of Fall Creek and Payson. According to the letter sent to the Adams County State's Attorney, Mr. Gary Farha, Mintle "did not fulfill the necessary statutory requirements to become a candidate for election in that jurisdiction, pursuant to 35 ILCS 200/2-45 of the Property Tax Code."
Adrianne Suits Bailey, the assessment education coordinator for the IDR Property Tax Division, informed Farha that Mintle must receive a Certificate of Educational Qualification from the agency and complete a series of educational requirements to qualify.
Illinois Leaks broke down the number of illegally elected assessors even further revealing that 25 of the assessors have "not been educated to the required standard to assess" while 30 "failed to have appropriate certifications to be on the ballot."
Citing an explanatory document published by IDR, if anyone elected, or running to be elected, to the office of assessor is unqualified, they are sorted into two categories. These categories concern "candidates who did not meet statutory educational requirements [or] candidates who had met the requirements but just failed to request a certificate."
Want to get notified whenever we write about
Edgar County Watchdogs
?
Next time we write about Edgar County Watchdogs, we'll email you a link to the story. You may edit your settings or unsubscribe at any time.
Sign-up for Alerts
Organizations in this Story
More News