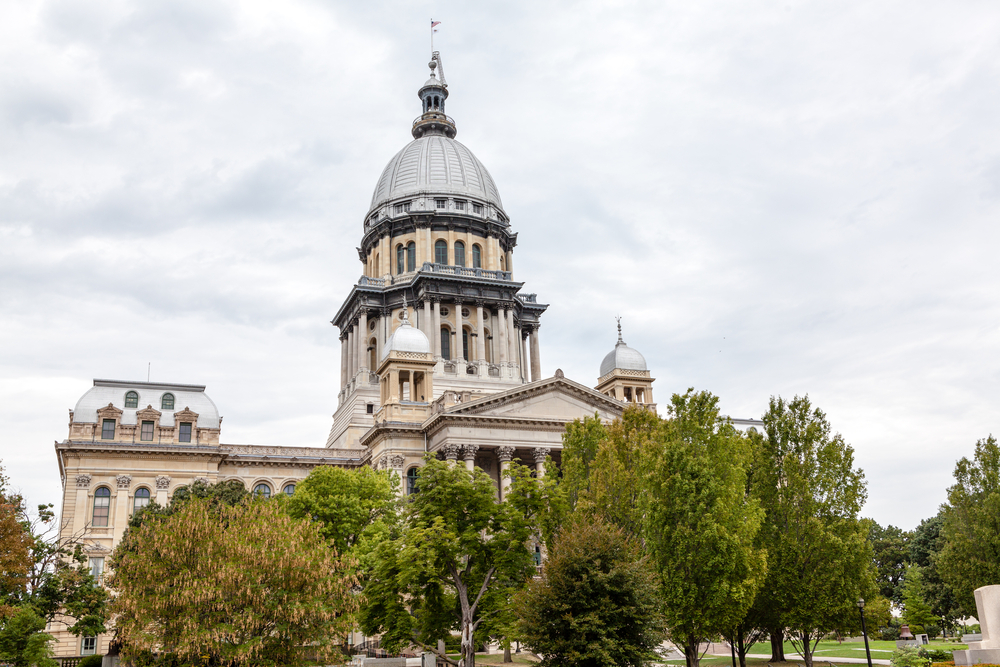 Two days after Chicago Police Department (CPD) Cmdr. Paul Bauer was fatally shot in front of the Thompson Center in downtown Chicago by an alleged four-time felon, the Senate passed a resolution, SR1410, honoring the fallen officer.
At a Feb. 27 House Judiciary Criminal Committee meeting, every lawmaker shared the Senate's sentiments regarding Bauer, but they did not extend those feeling toward HB1664, which was brought before them in honor of the slain officer, with some calling the legislation sponsored by Rep. Daniel Burke (D-Chicago) rushed and disrespectful to the 53-year-old commander.
HB1664 would criminalize the ownership and possession of firearm magazines.
Rep. Brian Stewart (R-Freeport) thanked CPD Superintendent Eddie Johnson, Chief Fred Waller and other law enforcement for their presence and expressed his condolences before speaking to the proposed legislation.
"What do we tell the hundreds of thousands of law abiding Illinois citizens that currently possess these magazines that now are felons after this law passes, because there is no grandfather clause for those in the bill you intend to exempt or the law abiding citizens," Stewart questioned. "What are they supposed to do with all of the equipment they have lawfully purchased and possessed over the years?"
Burke said they have 90 days to surrender the magazines, which he said are the very reason for Bauer's death and "the massacres and the slaughters of human beings," across the country recently.
While Stewart said he does not condone violence, the crimes Burke referenced were not committed by law-abiding citizens.
Rep. Barbara Wheeler (R-Crystal Lake) said HB1664 needed significant amendments and wanted to see it held for second reading.
"I came in wanting to support this bill, but it is clear we are rushing this," Wheeler said. "Maybe you can help define what the rush is?"
Burke said he did not find that it was a "rushed deal."
"I would prefer to have this matter acted upon as quickly as we can given circumstances, in particular naming this bill for a modern day hero who has just fallen in the line of duty," Burke said. "I would like to have this resolved and I think we can do it in a quickly fashion."
Unlike Burke, Wheeler believed, with all due respect "to the guests today," hurrying the bill could hurt the cause.
"I am just fearful what if we find ourselves rushing it and make more mistakes to go back and correct those mistakes and I don't think that respects anyone, especially someone with a great honorable memory," Wheeler said. "We should do it right the first time."
Before casting his vote, Rep. John Cabello (R-Machesney Park) said as an active duty police officer and police detective, it pained him to have to cast a no vote.
"This does not mean in any way shape or form that I do not stand with your commander or your department, but this bill is not the right bill," Cabello said. "And I look forward one day in the future to be honoring your member the way he should be honored."
The committee voted 8-5 to approved the measure.