Planned Parenthood
Campaign mailers funded by a "radical" pro-choice political action committee, Personal PAC, targeting State Rep. Peter Breen (R-Lombard) show how desperate Gov. Bruce Rauner's campaign team is a week before the March 20 primary, says political strategist Chris Robling.
The mailers tie Breen, the House Republican floor leader who has no primary challenger, to State Rep. Jeannie Ives (R-Wheaton), Rauner's primary opponent. Breen has endorsed Ives for governor, and both are pro-life.
"What they're trying to do is pick off the middle to higher income women voters for Rauner," Robling said. "Trying to get to Jeanne Ives through Peter Breen is the kind of thing you do when you have virtually unlimited resources at your fingertips."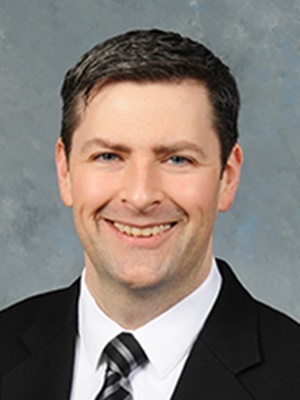 Peter Breen
Rauner and his wife, Diane, have donated thousands to Planned Parenthood, the nation's largest abortion provider. Just last year they sponsored a Planned Parenthood Gala at $50,000, the highest level. And with Rauner's signature last August on HB 40, the taxpayer-funded abortion bill, Planned Parenthood is expanding rapidly in Illinois. In January, the abortion provider opened a clinic in Flossmoor just minutes from the Indiana border. The group has four more abortion clinics planned in Illinois to add to the 17 already operating here. Meanwhile, clinics are shutting down in neighboring states.
"This is what they want, the Illinois taxpayer covering the costs of out-of-state abortions," Robling said.
Robling calls HB 40 the most radical pro-choice policy act in the nation since the U.S. Supreme Court's 1973 Roe v. Wade decision legalized abortion. The law covers the costs of abortions for Medicaid enrollees and state employees at any point during a pregnancy. There is no cap on the amount of state funds provided.
Ives has repeatedly ripped into Rauner not only for signing HB 40, but for signing legislation protecting illegal aliens in Illinois from enforcement of federal immigration laws -- making Illinois a sanctuary state -- and for signing a bill that allows individuals to switch genders on their birth certificates.
Besides serving two-terms in in the legislature, Breen is special counsel to the Thomas More Society, a Chicago-based group founded in 1997 to stop the misuse of federal antitrust and racketeering statutes to gag pro-life activists.
In a March 12 Daily Herald story on his being targeted by Personal PAC, Breen said that the PAC is an extreme group that supports "taxpayer funding of elective abortions up until the moment of birth."
"Personal PAC will not support a candidate who has any exceptions from their total abortion position," Breen said.
The Personal PAC mailers began appearing in mailboxes in homes in Breen's 48th district on March 13. The 48th covers all or parts of Glen Ellyn, Wheaton, Lombard and Downers Grove.