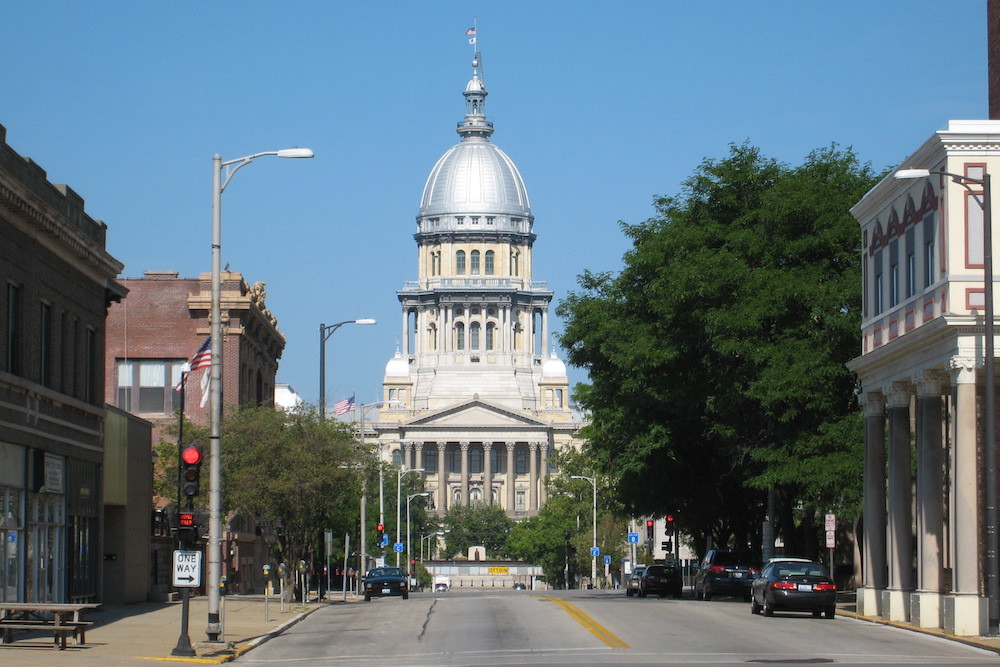 Springfield, Illinois | By Éovart Caçeir at English Wikipedia, CC BY-SA 3.0, https://commons.wikimedia.org/w/index.php?curid=10535377
Jim Dodge considers himself a realist, prompting him to admit to himself long ago that not everyone views the ever-changing landscape of politics through the same lens as he does.
"I'm still an idealist, someone who believes politics should be a contest of ideas and discussions centered around a set of facts, where decisions are made that move us forward and toward the common good as a society," Dodge told the Prairie State Wire. "But I know that's not the way things work. I know that in these times to run for a statewide office means having to compete with a lot of other things for people's attentions."
All things considered, Dodge said he isn't bothered by news that Gov. Bruce Rauner and Democratic challenger J.B. Pritzker combined to spend upwards of $105 million to secure primary victories, with Pritzker leading the way by shelling out $68.3 million.
According to the Chicago Tribune, that equates to more than $100 per vote cast for each candidate, with Rauner having already set aside as much as $50 million for his re-election effort starting back in 2016.
"It's a sign of the time," Dodge, an Orland Park Republican who ran unopposed in the GOP primary for state treasurer, said. "I think many people wish it was easier to make your ideas known, but the reality is what it is."
As for his own campaign, Dodge said he's been busy crisscrossing the state, doing all he thinks needs to be done to put him in the good graces of voters.
"What I'm sensing from all voters, no matter what their party, is that everyone understands we have to change in order to preserve this once great state," he said. "There are a lot of people frustrated with Springfield, who realize we have to change Illinois. Right now, we simply pay too much in taxes, and there's no one out there who will tell you they're undertaxed."