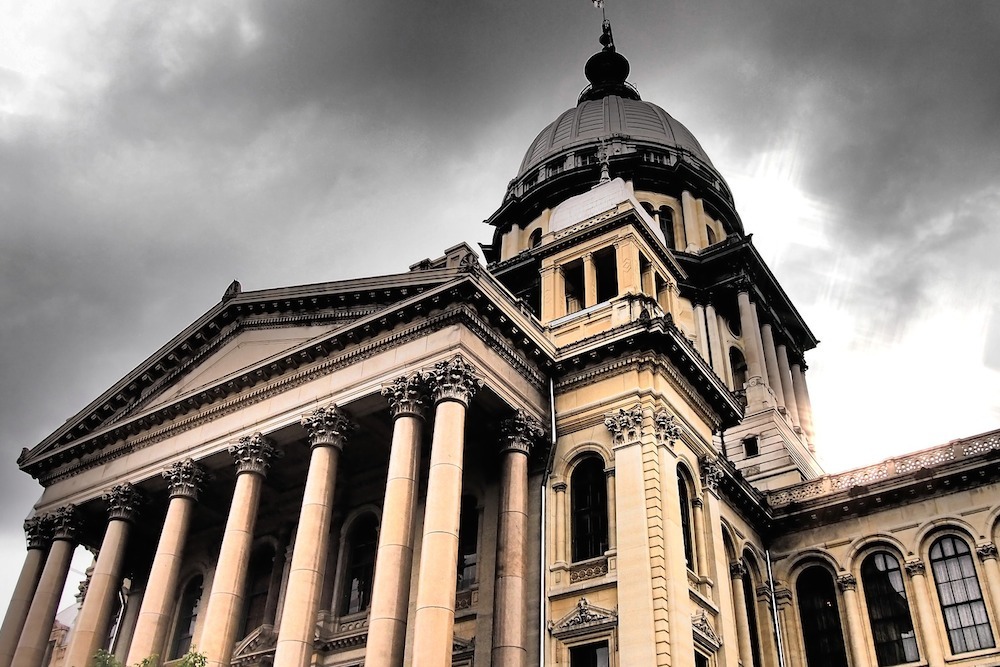 With billions of dollars in unpaid bills and CNN claiming Illinois could become America's first 'junk' state, the Senate passed a $819 million bill to increase wages for workers providing homemaker services under the Community Care Program.
SB3511, sponsored by Sen. Mattie Hunter (D-Chicago), would amend the Illinois Act on Aging and provide rate increases for vendors and employees that total $819 million. If passed, rate increases will begin on July 1 by at least a dollar annually and will respectively continue until 2021. By July 1, 2021, some employees in the department will be making almost $25 an hour. Making the bill even more expensive, Hunter mandated fringe benefits, including paid time off, training wages, health insurance, travel and transportation will not be reduced as wages raise.
Sen. Dave Syverson (R-Rockford) immediately brought up the state's debt.
"We have long-care facilities that haven't been paid, we have seniors that aren't getting paid, we have schools that aren't getting paid, and we have large numbers of people we have made promises to that we are not currently funding," Syverson said.
Passing the record amount increase without any revenue to fund it would be a serious mistake, Syverson added.
"I guess, I request that we vote a no on this $800 million in new spending and instead lets work on getting our current budget passed; then we can talk about these kind of bills in the future once we have a truly balanced budget," Syverson said.
Syverson couldn't have said it better, according to Sen. Jim Oberweis (R-Sugar Grove).
"We certainly don't have any new capital and we have a lot of bills to pay," Oberweis said.
He asked Hunter what programs she planned on cutting to fund her bill.
"I am not going to recommend any programs to cut, but you can make some recommendations that you feel need to be cut," Hunter said.
She said her focus was on the Community Care Program and increasing workers wages. She added she was aware that the GOP lawmakers voted her bill down in committee, and that was their prerogative, but they need to discuss funding her bill and fund a balanced budget.
Speaking to SB3511, Oberweis said though Hunter's legislation is good in that it would raise home health care wages, she said herself it would be a good idea for both sides of the aisle to sit down and try to figure out a budget before spending another $800 million they don't have.
"We have some tough work to do; we have to make some tough choices on what programs we are going to cut in order to have a balanced budget and to have this additional $800 million coming from somewhere," Oberweis said.
He said it makes no sense to keep spending money the state does not have.
"To quote former Sen. Everett Dirksen, 'A billion here and a billion there soon adds up to real money,'" Oberweis said.
Even though Illinois does not have the money, SB3511 passed 33-20 and was sent to the House.