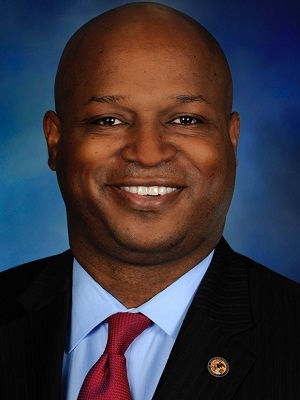 Rep. Emanuel Chris Welch (D-Hillside), sponsor of HB4680
With the state of Illinois going deeper into debt and lawmakers looking at various ways to increase revenues, a proposed municipal gas use tax, HB4680, has raised concerns among some leaders and manufacturers.
Sponsored by Rep. Emanuel Chris Welch (D-Hillside), HB4680, currently in the House Rule Committee, proposes that "beginning Jan. 1, 2019, a municipality may impose a self-assessing purchaser tax rate of the lower of 2.4 cents per therm or 5 percent of the purchase price for the privilege of using in the municipality gas obtained in a purchase of out-of-state gas."
In other words, individuals or companies that purchase gas from outside of Illinois for their own use would be charged an extra tax. Additionally, municipalities would be allowed to impose this tax on people who supply, furnish or sell natural gas for use or resale in corporate limits of that municipality.
While the rate is not allowed to exceed 5 percent of gross receipts, many groups are concerned about what this may translate to down the road.
Mark Denzler, vice president and chief operating officer of the Illinois Manufacturers' Association, spoke to the issue with Prairie State Wire and what it means for the state and individuals in Illinois.
"Energy costs are a significant cost driver for the manufacturing sector," Denzler said. "Manufacturers are large energy users so adding a 5 percent tax will simply add a significant cost. This legislation would allow local governments to impose a new 5 percent tax on energy used by manufacturers and other job creators," Denzler told Prairie State Wire. "It will increase costs and make Illinois less competitive."