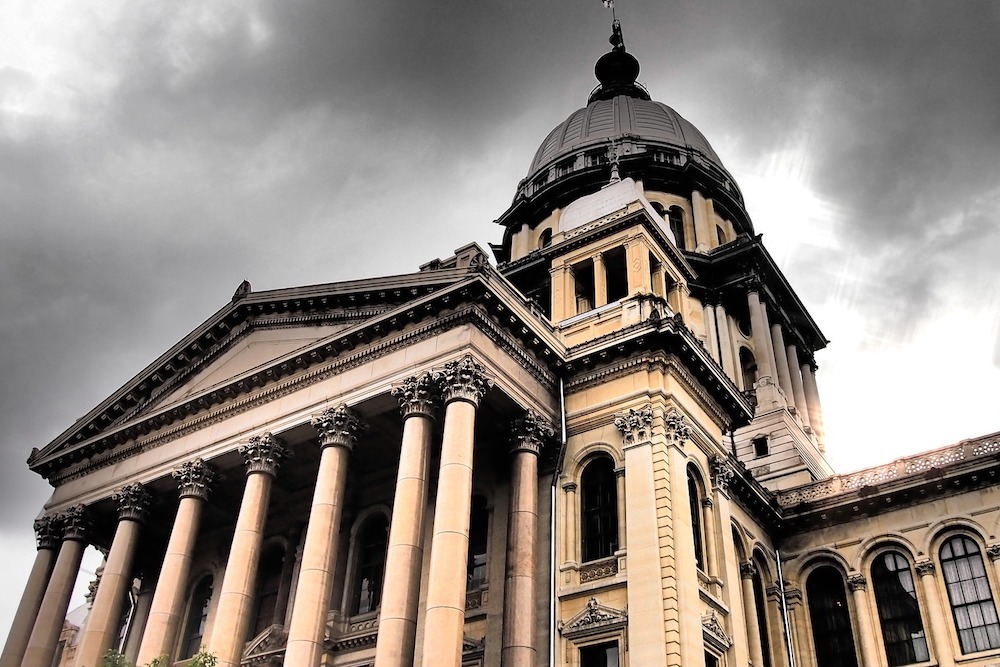 Though he didn't name names, Sen. Kyle McCarter (R-Lebanon) made one thing clear recently on the Senate floor -- running an illegal campaign is not cool with him.
"In my 9 1/2 years here ... , as well as you, I have been advised by our ethics officers to handle ourselves in different ways here in the building and on campaigns," McCarter said.
Yet, legislators are not, McCarter said, if they are contracting campaign workers as 1099 independent contractors, instead of classifying them as employees and collecting employment taxes as stipulated under the Fair Labor Standard Act.

Rep. Kyle McCarter (R-Lebanon) is giving a two-week deadline for others to join him on following campaign law.
"Some of us do and some of us don't," McCarter said.
He doesn't, he said, "because I, as a businessman, know what an independent contractor is in the state of Illinois."
McCarter said there are very few "employees" according to how lawmakers in Illinois define the term "independent contractors."
McCarter urged his fellow legislators to base their definition of an independent contractor on how it is defined by the Fair Labor Standards Act.
"There is a better way; there is a more ethical way to do it; and there is a way to correct this," McCarter said.
He said if any of his fellow Senators were interested in correcting the illegal activity, then they need to contact him.
"I sure would like to talk to you about that," McCarter said. "If you would like to be part of that group, let me know."
The whole point, McCarter added, was so lawmakers abide by the rules.
"We can be held as politicians to the same standard as every business in this state," he said.