Analysis: College softball in Illinois grosses $19.6 million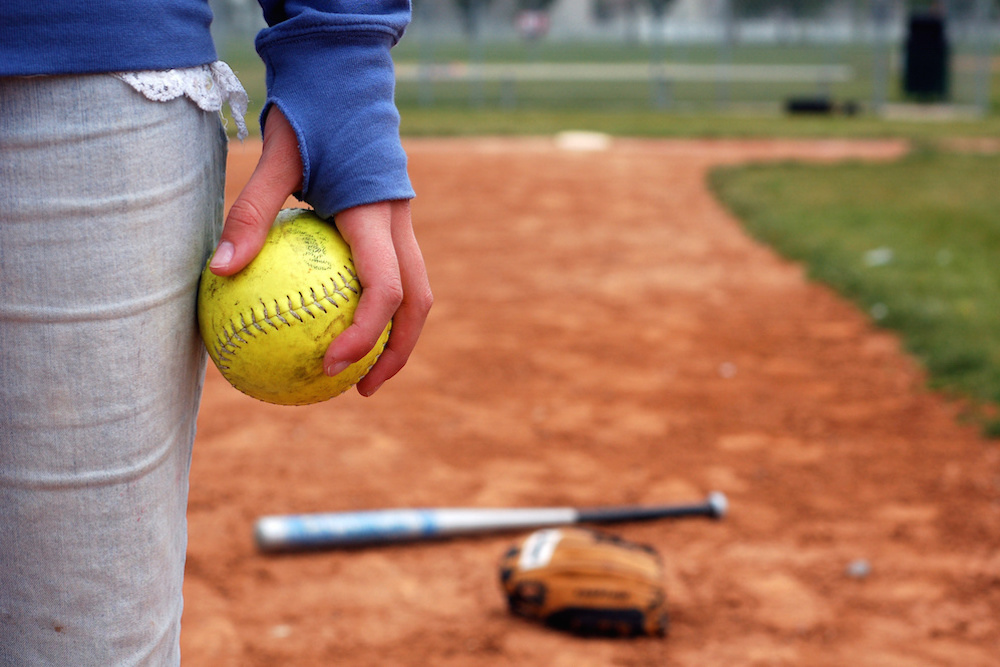 DePaul University softball tops the list of highest grossing programs in Illinois, reporting more than $1.3 million – or $63,791 per athlete – in 2016, followed by Illinois State University ($924,253), and Bradley University ($913,828), according to a Higher Education Tribune analysis of the latest federal data.
The U.S. Department of Education Office of Postsecondary Education compiles athletics data annually from more than 2,000 schools receiving federal financial aid.
In Illinois, 84 schools have softball programs, grossing $19.6 million in 2016.
--
Top Illinois softball programs by revenue
| | | | | | |
| --- | --- | --- | --- | --- | --- |
| School | Division | Total undergraduates | Softball players | Softball team revenue | Revenue per athlete |
| DePaul University | NCAA Division I without football | 13,126 | 21 | $1,339,619 | $63,791 |
| Illinois State University | NCAA Division I-FCS | 17,420 | 26 | $924,253 | $35,548 |
| Bradley University | NCAA Division I without football | 4,278 | 20 | $913,828 | $45,691 |
| University of Illinois at Chicago | NCAA Division I without football | 16,408 | 19 | $855,034 | $45,002 |
| Southern Illinois University-Carbondale | NCAA Division I-FCS | 10,509 | 16 | $783,139 | $48,946 |
| Northern Illinois University | NCAA Division I-FBS | 12,323 | 23 | $756,560 | $32,894 |
| Loyola University Chicago | NCAA Division I without football | 10,261 | 17 | $755,902 | $44,465 |
| Southern Illinois University-Edwardsville | NCAA Division I without football | 9,883 | 21 | $710,260 | $33,822 |
| Robert Morris University Illinois | NAIA Division II | 2,253 | 41 | $575,116 | $14,027 |
| Eastern Illinois University | NCAA Division I-FCS | 5,117 | 21 | $567,810 | $27,039 |
| Western Illinois University | NCAA Division I-FCS | 7,482 | 20 | $531,674 | $26,584 |
| McKendree University | NCAA Division II with football | 1,820 | 35 | $438,554 | $12,530 |
| University of St Francis | NAIA Division II | 1,320 | 17 | $398,409 | $23,436 |
| Benedictine University | NCAA Division III with football | 2,687 | 55 | $358,757 | $6,523 |
| Lewis University | NCAA Division II without football | 3,741 | 19 | $353,525 | $18,607 |
| Saint Xavier University | NAIA Division II | 2,599 | 17 | $345,267 | $20,310 |
| University of Illinois at Springfield | NCAA Division II without football | 1,896 | 22 | $309,221 | $14,056 |
| Olivet Nazarene University | NAIA Division II | 3,019 | 15 | $299,071 | $19,938 |
| Quincy University | NCAA Division II with football | 1,035 | 22 | $277,974 | $12,635 |
| Judson University | NAIA Division I | 786 | 21 | $271,146 | $12,912 |
| Wabash Valley College | NJCAA Division I | 464 | 19 | $263,697 | $13,879 |
| Trinity International University-Illinois | NAIA Division I | 631 | 15 | $262,441 | $17,496 |
| Kankakee Community College | NJCAA Division II | 1,064 | 15 | $239,201 | $15,947 |
| University of Chicago | NCAA Division III with football | 5,956 | 15 | $234,355 | $15,624 |
| Lake Land College | NJCAA Division I | 2,261 | 21 | $225,154 | $10,722 |
| University of Illinois at Urbana-Champaign | NCAA Division I-FBS | 32,126 | 24 | $213,218 | $8,884 |
| Lincoln College | NJCAA Division III | 727 | 16 | $200,038 | $12,502 |
| Lincoln Land Community College | NJCAA Division II | 2,269 | 17 | $196,408 | $11,553 |
| Augustana College | NCAA Division III with football | 2,514 | 26 | $189,243 | $7,279 |
| Heartland Community College | NJCAA Division II | 2,107 | 22 | $183,575 | $8,344 |
| Danville Area Community College | NJCAA Division II | 973 | 16 | $181,441 | $11,340 |
| Illinois Central College | NJCAA Division II | 3,082 | 14 | $176,463 | $12,605 |
| Southwestern Illinois College | NJCAA Division I | 3,860 | 17 | $175,471 | $10,322 |
| John A Logan College | NJCAA Division I | 1,899 | 14 | $171,521 | $12,252 |
| Lincoln Trail College | NJCAA Division I | 386 | 19 | $167,694 | $8,826 |
| Greenville College | NCAA Division III with football | 913 | 19 | $165,510 | $8,711 |
| Roosevelt University | NAIA Division II | 2,250 | 18 | $164,156 | $9,120 |
| Kaskaskia College | NJCAA Division I | 1,233 | 16 | $158,570 | $9,911 |
| Rend Lake College | NJCAA Division I | 1,135 | 16 | $156,171 | $9,761 |
| Trinity Christian College | NAIA Division II | 903 | 11 | $156,020 | $14,184 |
| Illinois Wesleyan University | NCAA Division III with football | 1,760 | 22 | $151,579 | $6,890 |
| Aurora University | NCAA Division III with football | 3,302 | 31 | $147,592 | $4,761 |
| Wheaton College | NCAA Division III with football | 2,400 | 15 | $134,724 | $8,982 |
| South Suburban College | NJCAA Division II | 1,328 | 17 | $130,048 | $7,650 |
| North Central College | NCAA Division III with football | 2,534 | 15 | $126,372 | $8,425 |
| Millikin University | NCAA Division III with football | 1,796 | 23 | $124,016 | $5,392 |
| Concordia University-Chicago | NCAA Division III with football | 1,355 | 16 | $122,021 | $7,626 |
| Dominican University | NCAA Division III without football | 2,101 | 22 | $118,868 | $5,403 |
| Olney Central College | NJCAA Division I | 479 | 21 | $117,821 | $5,611 |
| Parkland College | NJCAA Division II | 2,978 | 18 | $116,970 | $6,498 |
| Carl Sandburg College | NJCAA Division II | 929 | 20 | $116,108 | $5,805 |
| Frontier Community College | NJCAA Division I | 257 | 13 | $111,273 | $8,559 |
| Elmhurst College | NCAA Division III with football | 2,682 | 18 | $105,964 | $5,887 |
| North Park University | NCAA Division III with football | 1,884 | 18 | $103,187 | $5,733 |
| Lake Forest College | NCAA Division III with football | 1,502 | 21 | $98,815 | $4,705 |
| Sauk Valley Community College | NJCAA Division I | 792 | 17 | $96,937 | $5,702 |
| Lewis and Clark Community College | NJCAA Division I | 1,731 | 12 | $96,436 | $8,036 |
| Illinois College | NCAA Division III with football | 949 | 24 | $96,093 | $4,004 |
| Illinois Valley Community College | NJCAA Division II | 1,256 | 13 | $93,765 | $7,213 |
| Shawnee Community College | NJCAA Division I | 739 | 20 | $93,435 | $4,672 |
| Knox College | NCAA Division III with football | 1,325 | 13 | $92,134 | $7,087 |
| Southeastern Illinois College | NJCAA Division I | 457 | 14 | $88,655 | $6,333 |
| Rockford University | NCAA Division III with football | 909 | 10 | $88,209 | $8,821 |
| John Wood Community College | NJCAA Division II | 965 | 13 | $85,473 | $6,575 |
| Waubonsee Community College | NJCAA Division II | 3,101 | 15 | $83,517 | $5,568 |
| Monmouth College | NCAA Division III with football | 1,124 | 23 | $83,483 | $3,630 |
| Triton College | Other | 3,107 | 22 | $80,597 | $3,664 |
| College of DuPage | NJCAA Division III | 6,335 | 16 | $80,537 | $5,034 |
| Kishwaukee College | NJCAA Division II | 1,570 | 13 | $76,250 | $5,865 |
| MacMurray College | NCAA Division III with football | 531 | 15 | $74,607 | $4,974 |
| Joliet Junior College | NJCAA Division III | 4,988 | 16 | $72,075 | $4,505 |
| Prairie State College | NJCAA Division II | 1,400 | 14 | $71,499 | $5,107 |
| Northwestern University | NCAA Division I-FBS | 8,249 | 20 | $70,771 | $3,539 |
| Black Hawk College | NJCAA Division II | 1,909 | 12 | $70,267 | $5,856 |
| McHenry County College | NJCAA Division II | 1,944 | 15 | $63,970 | $4,265 |
| Spoon River College | NJCAA Division II | 727 | 16 | $60,140 | $3,759 |
| Blackburn College | NCAA Division III without football | 569 | 18 | $59,458 | $3,303 |
| Moraine Valley Community College | NJCAA Division II | 6,186 | 17 | $53,792 | $3,164 |
| Highland Community College | NJCAA Division I | 823 | 21 | $49,175 | $2,342 |
| Rock Valley College | NJCAA Division III | 2,999 | 23 | $48,399 | $2,104 |
| Eureka College | NCAA Division III with football | 644 | 12 | $47,058 | $3,922 |
| Morton College | NJCAA Division II | 1,253 | 11 | $41,624 | $3,784 |
| Oakton Community College | NJCAA Division II | 2,596 | 13 | $36,695 | $2,823 |
| William Rainey Harper College | NJCAA Division III | 4,331 | 14 | $24,786 | $1,770 |
Source: U.S. Department of Education Office of Postsecondary Education
More News