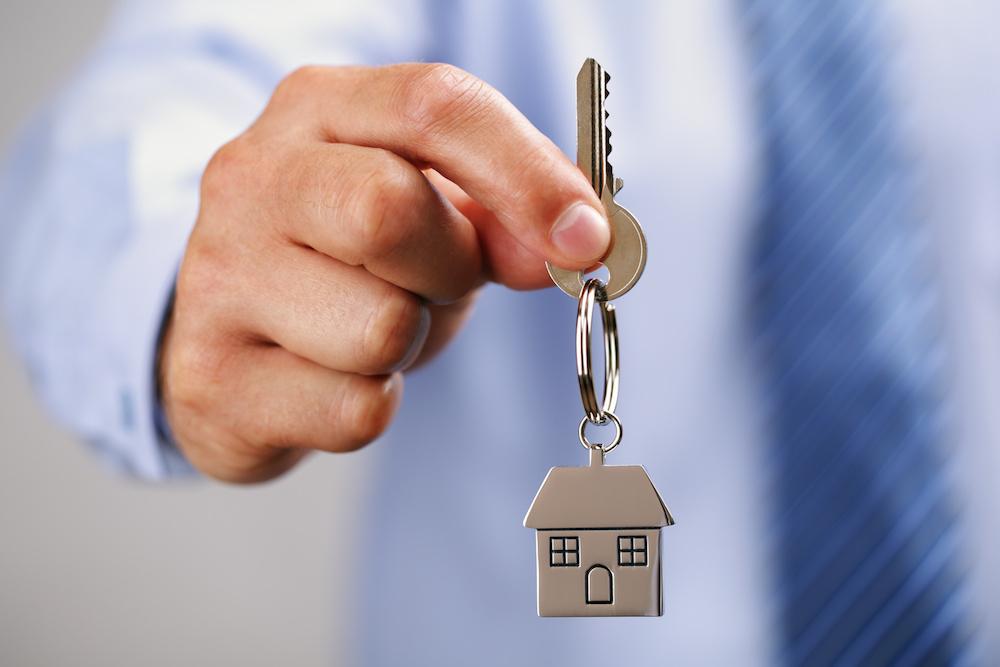 Among Illinois' most populous urban centers, the St. Louis Metropolitan Statistical Area, which includes Metro East, posted the highest percentage of mortgages that owe at least 25 percent more on their loans than their property is worth, according to a home equity analysis by ATTOM Data Solutions.
In the St. Louis MSA, 14.7 percent of mortgages -- representing 95,796 properties -- were ranked "seriously underwater" in the first quarter of this year, compared to 13.8 percent in the Chicago-Naperville-Elgin MSA.
The analysis, which ranked only urban areas with 500,000 or more people, is based on a home's estimated market value.
Altogether, U.S. states, including the District of Columbia, had 5.2 million properties considered seriously underwater at the end of March. That includes 9.5 percent of all properties with a mortgage, which is two-tenths of a percentage point lower than at the end of the first quarter last year.
Highest 'underwater' mortgage percentages among metro areas
MSA
State
Population
Housing Units
Total Seriously Underwater
% of Seriously Underwater
Scranton--Wilkes-Barre--Hazleton
PA
559,898
258,929
14,055
21.9%
Baton Rouge
LA
824,667
342,165
21,740
19.9%
Youngstown-Warren-Boardman
OH-PA
552,521
258,345
16,876
19.5%
New Orleans-Metairie
LA
1,250,247
553,791
25,701
18.5%
Toledo
OH
606,684
273,080
21,617
18.0%
Wichita
KS
640,505
270,248
17,979
17.3%
Harrisburg-Carlisle
PA
561,447
245,147
16,033
16.9%
Cleveland-Elyria
OH
2,061,630
956,766
77,282
16.5%
Milwaukee-Waukesha-West Allis
WI
1,571,730
672,345
39,715
16.0%
Dayton
OH
800,950
367,700
27,293
15.5%
Akron
OH
703,168
313,270
25,295
15.3%
St. Louis
MO-IL
2,803,449
1,237,807
95,796
14.7%
Chicago-Naperville-Elgin
IL-IN-WI
9,528,396
3,806,802
272,166
13.8%
Detroit-Warren-Dearborn
MI
4,296,731
1,893,454
117,084
13.6%
Virginia Beach-Norfolk-

Newport News

VA-NC
1,714,428
706,394
45,997
13.4%
Kansas City
MO-KS
2,070,147
885,626
51,822
13.4%
Indianapolis-Carmel-Anderson
IN
1,968,768
836,782
48,432
12.7%
Syracuse
NY
660,652
289,965
9,365
12.7%
Fayetteville-Springdale-Rogers
AR-MO
503,642
205,416
11,699
12.6%
Little Rock-North Little Rock-

Conway

AR
727,371
318,085
15,979
12.4%
Memphis
TN-MS-AR
1,341,339
563,649
28,423
12.1%
Louisville-Jefferson County
KY-IN
1,269,550
548,435
23,763
11.9%
Atlanta-Sandy Springs-Roswell
GA
5,612,777
2,219,590
128,164
11.8%
Cincinnati
OH-KY-IN
2,146,410
919,236
52,823
11.8%
Des Moines-West Des Moines
IA
611,755
253,912
16,537
11.7%
Columbia
SC
800,559
342,212
15,711
11.5%
Augusta-Richmond County
GA-SC
584,964
249,314
11,199
11.5%
Birmingham-Hoover
AL
1,141,309
507,518
19,521
11.4%
Baltimore-Columbia-Towson
MD
2,780,873
1,150,430
75,830
11.3%
Philadelphia-Camden-Wilmington
PA-NJ-DE-MD
6,047,721
2,449,355
146,701
11.3%
Lakeland-Winter Haven
FL
637,691
283,333
13,224
11.2%
Winston-Salem
NC
654,589
291,225
14,662
11.2%
Tulsa
OK
970,603
421,536
20,562
11.0%
Columbus
OH
1,995,004
839,488
46,622
11.0%
Chattanooga
TN-GA
544,522
238,504
10,597
10.8%
Oklahoma City
OK
1,337,075
557,461
28,335
10.7%
Greensboro-High Point
NC
746,301
328,431
13,425
10.7%
Las Vegas-Henderson-Paradise
NV
2,070,153
864,164
49,199
10.5%
Allentown-Bethlehem-Easton
PA-NJ
830,737
344,453
18,754
10.5%
Grand Rapids-Wyoming
MI
1,028,173
408,968
23,029
10.4%
Jacksonville
FL
1,424,097
616,472
32,610
10.3%
Jackson
MS
578,095
237,698
1,779
10.2%
Knoxville
TN
857,111
387,109
17,424
10.1%
Pittsburgh
PA
2,354,926
1,105,969
38,587
10.0%
Omaha-Council Bluffs
NE-IA
904,834
374,190
19,424
10.0%
McAllen-Edinburg-Mission
TX
828,334
261,496
7,040
9.7%
Bakersfield
CA
871,337
291,292
15,498
9.6%
Deltona-Daytona Beach-Ormond

Beach

FL
613,723
305,821
14,561
9.4%
Miami-Fort Lauderdale-West Palm Beach
FL
5,926,955
2,496,696
108,987
9.4%
Tampa-St. Petersburg-Clearwater
FL
2,927,714
1,376,984
60,142
9.4%
Cape Coral-Fort Myers
FL
680,970
377,081
15,304
9.3%
Tucson
AZ
1,003,338
450,828
21,041
9.3%
Orlando-Kissimmee-Sanford
FL
2,328,508
976,455
44,816
9.2%
Lancaster
PA
533,110
206,308
10,271
9.2%
Madison
WI
634,269
275,682
10,470
9.1%
El Paso
TX
837,073
287,792
11,446
9.0%
North Port-Sarasota-Bradenton
FL
751,422
410,952
16,188
8.4%
Fresno
CA
963,160
323,857
14,004
8.2%
Palm Bay-Melbourne-Titusville
FL
560,683
272,437
11,653
8.2%
Richmond
VA
1,258,158
518,998
19,621
7.9%
Albuquerque
NM
904,486
380,218
14,747
7.9%
Albany-Schenectady-Troy
NY
879,291
397,658
7,877
7.4%
Washington-Arlington-Alexandria
DC-VA-MD-WV
6,011,752
2,303,093
99,287
7.4%
Providence-Warwick
RI-MA
1,609,359
693,904
25,211
7.4%
Greenville-Anderson-Mauldin
SC
862,064
369,921
10,628
7.3%
New York-Newark-Jersey City
NY-NJ-PA
20,031,443
7,874,833
180,481
7.2%
Phoenix-Mesa-Scottsdale
AZ
4,486,153
1,846,867
76,324
7.2%
Charlotte-Concord-Gastonia
NC-SC
2,381,152
974,598
35,474
7.2%
Rochester
NY
1,082,226
475,070
10,258
6.7%
Charleston-North Charleston
SC
728,271
313,703
9,577
6.7%
Durham-Chapel Hill
NC
542,399
232,895
5,793
6.6%
Nashville-Davidson--

Murfreesboro--Franklin

TN
1,794,570
733,796
26,977
6.5%
Minneapolis-St. Paul-Bloomington
MN-WI
3,488,436
1,414,179
42,667
6.5%
Boise City
ID
663,680
256,399
9,657
6.1%
Provo-Orem
UT
574,684
162,263
6,201
5.8%
Spokane-Spokane Valley
WA
542,604
236,197
6,584
5.5%
Stockton-Lodi
CA
714,860
237,752
7,573
5.5%
Riverside-San Bernardino-Ontario
CA
4,430,646
1,528,742
48,226
5.5%
Buffalo-Cheektowaga-Niagara Falls
NY
1,135,503
520,523
10,157
5.3%
Modesto
CA
530,561
180,386
5,438
5.3%
Houston-The Woodlands-Sugar Land
TX
6,482,592
2,448,566
53,988
4.9%
Sacramento--Roseville--Arden-Arcade
CA
2,242,542
885,251
24,503
4.7%
Ogden-Clearfield
UT
632,793
212,777
6,000
4.5%
San Antonio-New Braunfels
TX
2,332,345
864,566
17,821
4.4%
Raleigh
NC
1,243,720
498,384
11,416
4.4%
Dallas-Fort Worth-Arlington
TX
6,957,123
2,650,896
55,270
4.4%
Austin-Round Rock
TX
1,942,615
764,989
16,053
4.4%
Urban Honolulu
HI
986,999
342,982
6,370
3.8%
Colorado Springs
CO
688,643
278,294
6,542
3.7%
San Diego-Carlsbad
CA
3,253,356
1,187,644
21,546
3.4%
Oxnard-Thousand Oaks-Ventura
CA
843,110
284,759
5,898
3.3%
Portland-Vancouver-Hillsboro
OR-WA
2,351,319
950,203
17,268
3.2%
Salt Lake City
UT
1,154,504
397,381
7,424
3.1%
Los Angeles-Long Beach-Anaheim
CA
13,189,366
4,562,239
68,323
3.1%
Seattle-Tacoma-Bellevue
WA
3,671,095
1,513,374
27,152
3.0%
Denver-Aurora-Lakewood
CO
2,752,056
1,118,261
20,431
3.0%
San Francisco-Oakland-Hayward
CA
4,577,530
1,772,411
21,949
2.4%
San Jose-Sunnyvale-Santa Clara
CA
1,943,107
670,044
4,184
1.1%
Source: ATTOM Data Solutions