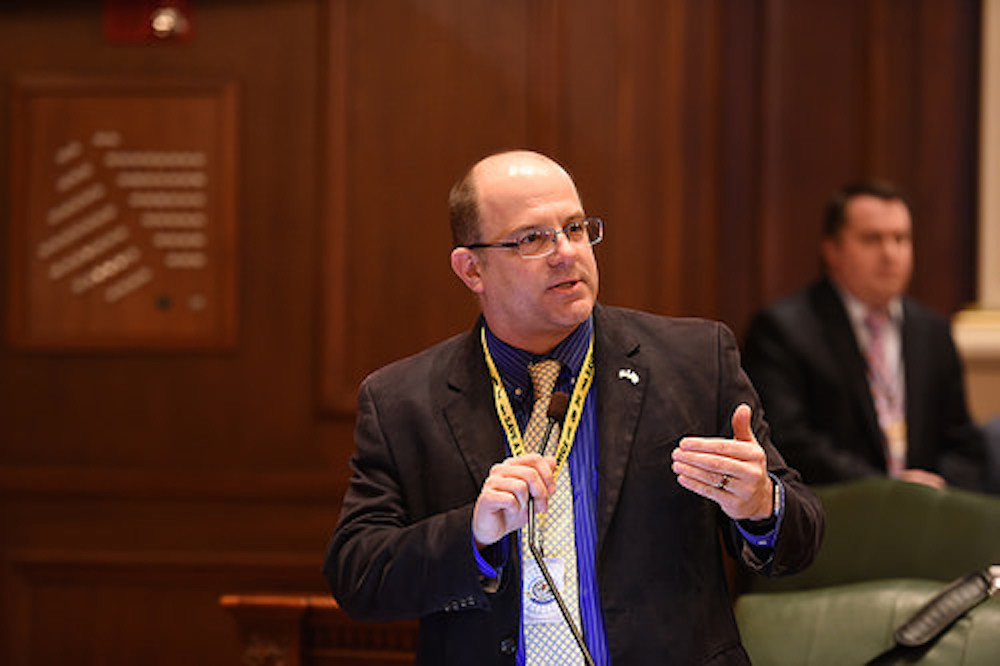 State Rep. Mark Batinick (R-Plainfield)
Several Republican members of the Illinois House spoke out in opposition of Gov. J.B. Prtizker's graduated income tax hike proposal on Tuesday, affirming the party's collective disapproval of the plan.
Rep. Mark Batinick (R-Plainfield) said Democrats love making promises that raising taxes would solve problems.
"But in reality, it just gives them more money to spend without actually fixing what got us here in the first place," Batinick said.

State Rep. Jeff Keicher (R-Sycamore)
Batinick added that nothing has been done to offer reforms that would help repair the state's financial crisis.
"Pritzker's job tax on the middle class is just like these empty promises," Batinick said. "They want Illinois families to write a blank check and the state won't see a dime from this for two years. What are they planning to do in the meantime? That's right, raise taxes."
Rep. Jeff Keicher (R-Sycamore) pointed out that a recent study by WalletHub found that Illinois was the most taxed state in the U.S.
"That's even before these new tax hikes," Keicher said. "How do we become attractive to job creators? How do we stop small business owners who say they're leaving or looking for a buyer of their businesses?"
Rep. Grant Wehrli (R-Naperville) said if you look at the bond rating in 2011 compared to now, it has continued to plummet.
"We didn't get into this mess over the last four years — it has been the last 40 years," Wehrli said. "It's just an example of spend, spend, spend and borrow, borrow, borrow, and run into the ditch."
Batinick gave two examples, from 2011 and 2017, when Democrats' claims that tax hikes would help the state's deficit never came to reality.
"We are very poor at delivery of taxes," Batinick said.
Batinick also read prior statements made by Senate President John Cullerton (D-Chicago) and House Majority Leader Greg Harris (D-Chicago) about the previous tax hikes and how they would allegedly balance the budget, which never happened.