The Illinois Senate passed a bill on June 2 that supports a vertical capital bill and expands the state's gambling access.
Senate Bill 690 was sponsored by Sen. Terry Link (D-Gurnee). "This bill has a revenue package to support the vertical capital bill," Link said on the Senate floor.
Sen. Dave Syverson (R-Rockford) thanked Link for his work on the bill. "I just wanted to say thank you for 15 years of working on this legislation," Syverson said. "We first started talking about this many years ago. We felt this was important and as a defense to what Wisconsin was doing to Illinois. It's been difficult and you've worked hard on this. I wanted it on the record how hard you've worked on this."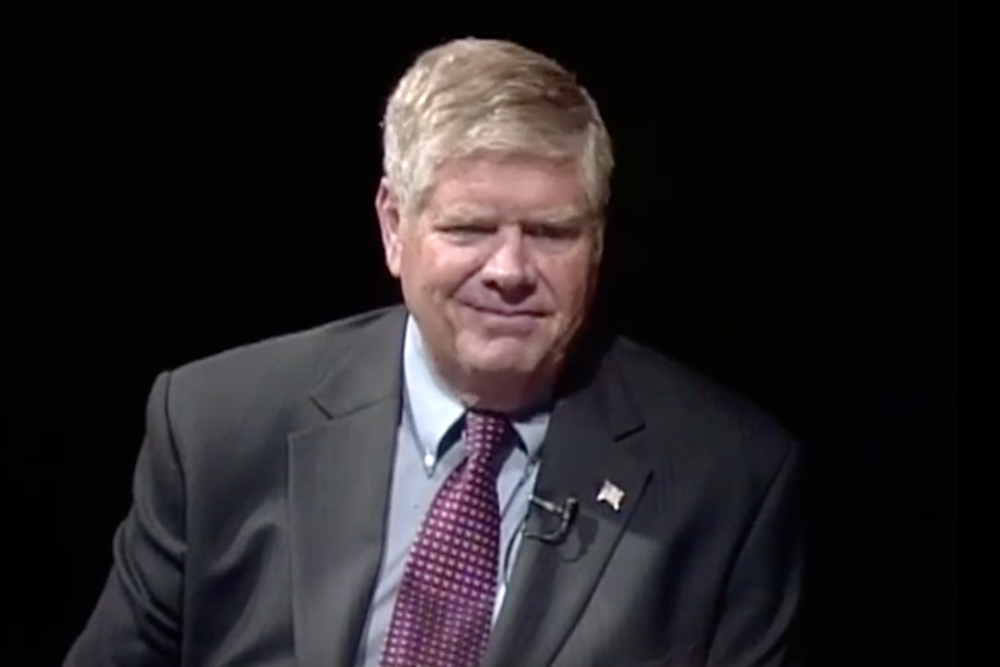 Illinois State Sen. Jim Oberweis (R-Sugar Grove)
Sen. Dan McConchie (R-Lake Zurich) also thanked Link for his work on the bill but asked if Link would commit to working on a trailer bill that would address several issues, which Link agreed to do.
Sen. Jim Oberweis (R-North Aurora) wasn't happy about the bill. "This is special legislation helping certain groups," Oberweis said. "How is it that automobile dealers have that kind of political power to do that? I don't understand that pressure. Next session, I hope you'll do the right thing for small car dealerships."
Sen. John Curran (R-Woodridge) asked several questions about the bill.
"Is it true that this prevents online companies like FanDuel and DraftKings from using their brands? What's the rationale?" Curran asked. "Just to be clear, this gives Rivers Casino a pretty big advantage over online casinos. Is the only way they can use their own brand by buying their own casino or racetrack?"
Link said one motivation for the bill is to drive local business.
"We're trying to promote Illinois companies," Link responded. "We carefully worked on that to level the playing field for all legitimate companies in Illinois."
The bill passed with 46 Yes votes and 10 No votes, with two senators voting Present.
The bill creates the Leveling the Playing Field for Illinois Retail Act and provides that the Department of Revenue shall establish standards for the certification of certified service providers and certified automated systems. It also makes various changes concerning Illinois Racing Board members. It also adds additional owners licenses, one of which authorizes casino gambling in the City of Chicago.