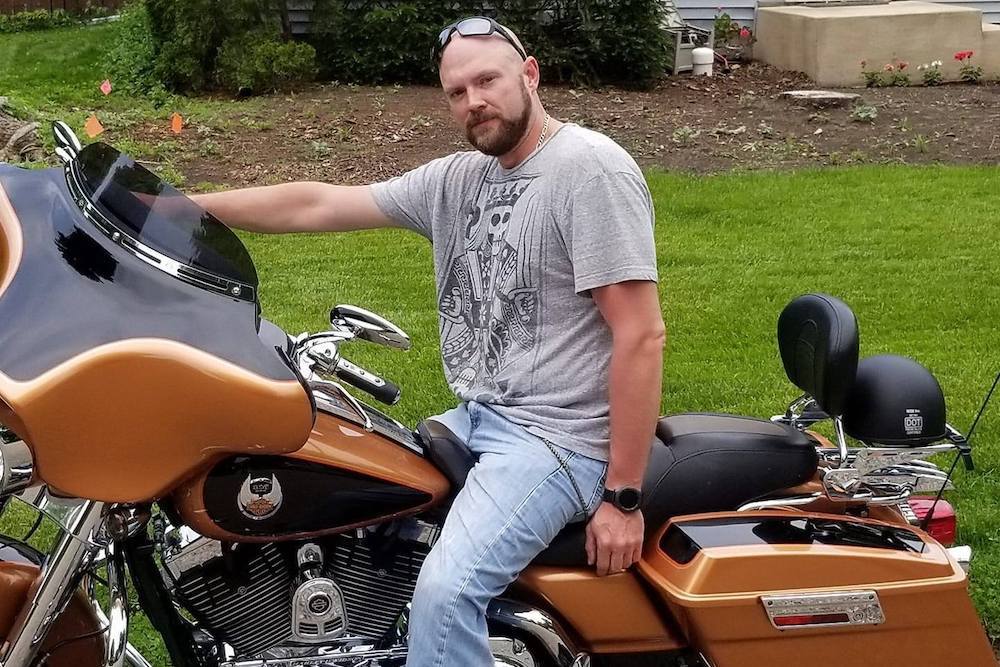 Corey Cottrell
The family of Normal hit-and-run victim Corey Cottrell, 39, is devastated with McLean County Judge Scott Drazewski's ruling on Thursday to reduce bond for, Jose Rodriguez, 27, the man who is in the country illegally and charged with driving the van that struck and killed Corey on June 22.
Drazewski lowered the bond from $1 million to $100,000, an earlier bond amount, and one met by Rodriguez on June 25. Under the ruling, Rodriguez will walk out of the McLean County Detention Facility on Saturday, unless federal immigration officials get there in time to pick him up and deport him. Cottrell family spokesman Cheryl Wendland says they fear that under either scenario they will never see justice for Corey.
"We are heartbroken," Wendland said. "If ICE gets here in time they will ship him out. If they don't, he will walk out of that jail and we'll never see him again.

Jose Rodriguez
"They don't want this in Bloomington-Normal," she added. "They just don't want to deal with this."
A native of Honduras, Rodriguez got back on Immigration and Customs Enforcement's radar when he was charged in the hit-and-run—the most grievous charge was leaving the scene of an accident that resulted in a death, a Class 1 felony punishable by up to 15 years in jail. Border Patrol agents had issued an expedited removal order for Rodriguez all the way back on April 17, 2013, according to a statement from ICE.
"Then on March 6, 2014, a federal immigration judge ordered him removed in absentia," the statement said. "He is considered an ICE fugitive."
An ICE spokesperson commenting not on the case but the general application of immigration law said they can't hold anyone any longer than the time it takes to process deportation.
"We work cooperatively with local prosecutors to ensure they understand the scope of ICE's abilities, the limitations of our authority and to make every attempt to allow them to re-establish custody (routinely via Writ of Habeas Corpus) so that the person can face a local court for crimes allegedly committed," the spokesman for the agency wrote in an email.
Rodriguez was jailed after Judge William Yoder on July 12 raised his bond to $1 million, and ordered that if he were released on the higher amount, he would be required to wear a GPS monitoring device. Rodriguez never met bail and has been in jail ever since. But Yoder was removed from the case and Drazewski, in addition to lowering the bond, required that no monitoring device be worn.
Chicago's Brian McCann, a member of Advocates for Victims of Illegal Alien Crimes, said the group was "outraged" by the ruling.
"We are encouraging Corey's family to file a complaint with the Judicial Inquiry Board," McCann said.
In 2011, McCann's brother was struck and killed by a car allegedly driven by someone in the country illegally. The driver made bail, fled to Mexico and was never prosecuted.
Wendland said that any American charged with such a crime would be prosecuted, and, if found guilty, made to serve time.
"What kind of justice is this when a person is in this country illegally to begin with can get away with something like this," she said.
Illinois is a sanctuary state. In 2017, former Gov. Bruce Rauner, a Republican, signed the Trust Act, restricting law enforcement from contacting ICE if they have an illegal immigrant in custody.