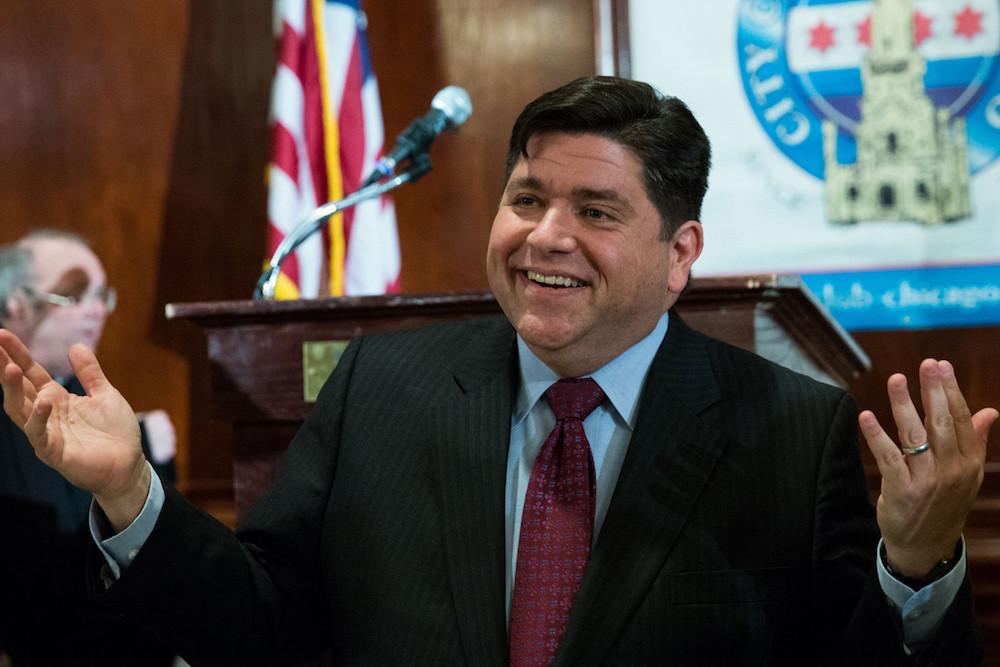 As chairman of the Vote No on the Blank Check Amendment, Greg Baise is demanding that Illinois Gov. J.B. Pritzker put an end to what he sees as an abuse of state taxpayers.
"Using taxpayer funds to promote his plan to give Springfield politicians a blank check and enact a massive tax hike on middle-class families is at best inappropriate and, at worst, a violation of state law," Baise, also chairman of Ideas Illinois and the retired CEO of the Illinois Manufacturing Association, said in a statement.
Baise's outrage stems from his view that Pritzker is using taxpayer funds to promote his so-called "fair tax" proposal, which Baise and critics insist will hit Illinois' middle class hard. Currently, state law outlaws the use of taxpayer resources for promoting ballot referendums.
"This action by the governor to use any and all means – including taxpayer funds – to promote his tax increases shows he and his team are clearly nervous that voters are not buying into their plan to give Springfield politicians a blank check with their hard-earned money," Baise said in the statement.
Pritzker has insisted the plan would only mean tax increases for families earning upward of $250,000 and that most residents will see a tax decrease. The proposed legislation is slated to appear on the 2020 ballot in the form of a referendum question.
Ideas Illinois identifies itself as a coalition for jobs, growth and prosperity established in 2004 to advocate for government policies that promote market-driven principles.