The Illinois Republican Party has launched a website aimed at exposing "the epidemic of Democratic corruption" across the state.
"Democratic leaders in Illinois are a crime ring masquerading as a political party," Illinois GOP Chairmen Tim Schneider said in a press release heralding the website. "No other state in America has virtually all of its top political leaders currently under federal investigation for corruption. From the statehouse to Chicago City Hall, Democratic leaders like [House Speaker Mike] Madigan, [Gov. J.B.] Pritzker and [Chicago Ald. Ed] Burke have shown repeatedly they are in public service to abuse power, enrich themselves and hand out favors to their friends."
The website lists the likes of Burke, former state Rep. Luis Arroyo (D-Chicago) and state Sen. Tom Cullerton (D-Villa Park) as those currently under indictment on federal charges, and Madigan, Pritzker, state Sen. Martin Sandoval (D-Chicago), Cook County Board member Jeff Tobolski and Chicago aldermen Dan Solis and Carrie Austin as all being under federal investigation.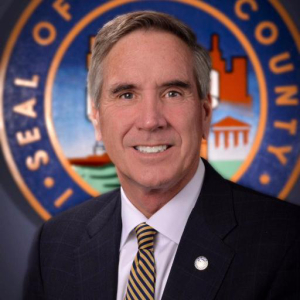 Illinois GOP Chairmen Tim Schneider
"It's time to turn this corrupt status quo into a five-alarm fire that wakes up the public and media – the only ones who can hold these politicians accountable," Schneider said. "Only in Illinois would so many elected officials be indicted or under federal investigation."
Schneider noted that some of the individuals are part of the same, intertwined schemes while others are being investigated for their own, separate transgressions.
"The thing that binds them together is that they serve in high-ranking leadership roles in the Democratic Party of Illinois," Schneider said. "DemCorruption.com will serve as a central clearinghouse for information on Democrat corruption in Illinois. Voters can stay up to date, learn how to fight back and get involved in exposing the Illinois Democrat power structure for what it is: a criminal enterprise."