Former Illinois Legislative Inspector General (LIG) Julie Porter is speaking out about the Legislative Ethics Commission's (LEC) efforts to squash her reports on "wrongdoing."
On Feb. 6, Porter released an explosive written testimony stating that during her 15-month tenure as acting LIG for Illinois, she saw wrongdoing in "some significant matters." And the LEC "blocked" her when she tried to bring attention to it, she said.
"Specifically, the Legislative Ethics Commission refused to publish one of my founded summary reports," Porter wrote. "There was also a second founded summary report that I requested to be published before my term ended. My successor chose not to press publication with the Legislative Ethics Commission; it was obvious, I suspect, that the Legislative Ethics Commission would bury it, just like it buried my other report on a similar topic."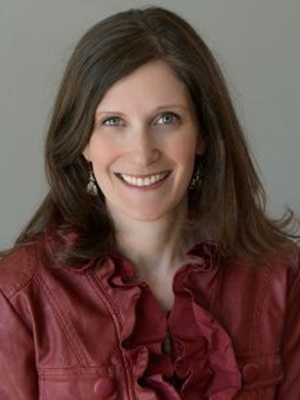 Former Illinois Legislative Inspector General Julie Porter
Porter wrote about the unpublished reports in an Op-Ed that was published in the Chicago Tribune in April 2019.
Following her departure, Porter says there was more troubling news. An action filed with the LEC that Porter had noted as pending in her final report to the Illinois General Assembly on Feb. 28, 2019, seems to have fallen through the cracks.
"It was the first time in my tenure that I had requested, pursuant to the Illinois State Officials and Employees Ethics Act, 5 ILCS 430/25-50, that the Attorney General file a formal complaint before the Legislative Ethics Commission (the only type of matter that could be 'pending' before the Legislative Ethics Commission)," Porter wrote. "What happened to that matter? I cannot tell you, both because I left office while it was still pending, and because of my confidentiality obligations under 5 ILCS 430/25-90."
What Porter does know based on public reports is that the issue remained listed as pending throughout the second and third quarters of 2019, however, the third-quarter report dated Oct. 15, 2019, reflected that the matter was "no longer pending" before commission. Interestingly, the commission's report for that period stated that it "did not agree to publish" another summary report, which Porter believes was the formal complaint she had raised.
Since she is bound by confidentiality, Porter said she could not disclose to the public the nature of the investigation or the numerous hours she spent looking into what she determined was "serious wrongdoing" that called for a founded summary report and a formal complaint brought by the Attorney General.
"But my report and the Attorney General's complaint should not be secret," she wrote. "They remain so only because the Legislative Ethics Commission squashed them so that the public could not see what the supposedly independent Inspector General determined to be wrongdoing by a sitting legislator."
Porter concluded her testimony by stating that the Legislative Ethics Commission "has shown that it cannot be trusted to publish founded summary reports."
Porter served as the acting Illinois Legislative Inspector General from November 2017 to Feb. 28, 2019.