Rauner, GOP accuse Democrats of ditching schools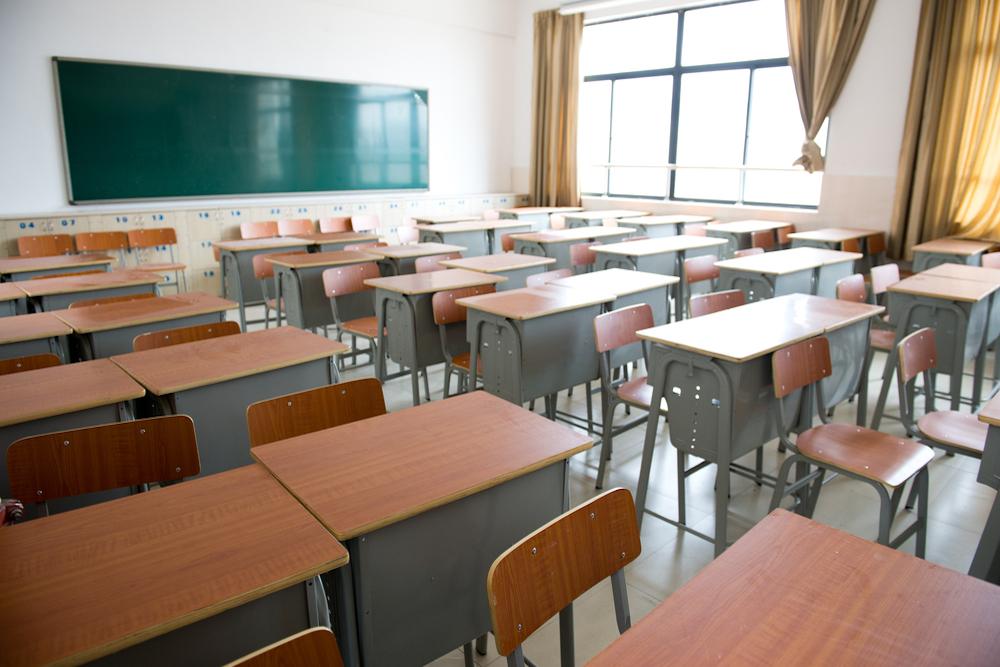 Gov. Bruce Rauner told Senate President John Cullerton (D-Chicago) and House Speaker Michael Madigan (D-Chicago) to get back in their seats and finish their school work on Thursday.
At a press conference, Rauner and GOP leaders chided the Democratic leaders and their majority in Springfield for wasting another day of the education funding special session. Lawmakers in both chambers spent less than 20 minutes in session on Thursday before adjourning. Nothing was discussed.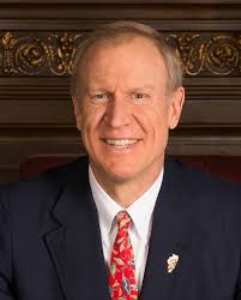 Bruce Rauner
"This is outrageous behavior," Rauner said. "It is fundamentally wrong. It is putting political games ahead of our children's education. There is no excuse for this. A bill was passed two months ago to fund our schools, but they're hiding it. They don't want it to come forward. As a result, our schools are at risk of not opening. Our schools are at risk of not getting the money they need. And our students, especially our low-income students — our most vulnerable students whose parents are struggling to make ends meet after a brutal tax hike — they don't know whether they are going to be able to go to school when the [doors] open."
Rauner declared a second special session to get Senate Bill 1, the state's education funding measure, sent to him. The bill would institute an evidence-based funding model to public schools, but after passing both houses, it has sat in the Senate since May.
Cullerton acknowledged earlier this week that he is withholding the bill to allow for a cooling off period for lawmakers and said he questions Rauner's mental soundness.
House Minority Leader Jim Durkin (R-Western Springs) lambasted Democrats for dragging their feet at the expense of schools and students. Republicans are willing to work with the other side of the aisle to resolve the quandary, Durkin said.
"It's important that people realize that the Republicans … are prepared to compromise and work with Democrats, and we will be reasonable," Durkin said. "Send us the bill, and we will talk to you and work with you. We have quorums in both chambers. We should be doing work down here, and it starts by the [Senate] president lifting his ban and sending SB1 to the governor. I can't be more clear about that. There is no good reason [for SB1 to be stalled]. Do your job."
Democrats have delayed sending SB1 to Rauner because he has threatened an amendatory veto to strip it of overly favorable funding for Chicago Public Schools and its broken pension. Senate Minority Leader Bill Brady (R-Bloomington) asserted that Democrats have manufactured a crisis and are using an underhanded legislative tactic to delay SB1.
"They're using a parliamentary gimmick to hold the bill for nearly 60 days when the Constitution orders the General Assembly to send the governor legislation within 30 days," Brady said. "This just isn't right. We've got a lot of important things to do. We'd like our schools to be open and moving forward. It's time to get the job done. Send the bill to the governor so he can fix it for the students and children of Illinois."
Rauner urged Cullerton and Madigan to "turn in your homework" so that students, parents and teachers are no longer at risk.
Want to get notified whenever we write about
Illinois Governor Bruce Rauner
?
Next time we write about Illinois Governor Bruce Rauner, we'll email you a link to the story. You may edit your settings or unsubscribe at any time.
Sign-up for Alerts
Organizations in this Story
Illinois Governor Bruce Rauner
More News