Gov. Bruce Rauner wants Illinoisans to know how the state budget that lived through his veto attempt fails them.
In an article on the online publishing platform Medium, Rauner wrote that the budget does not accomplish any of the reforms he was elected to put in place and instead extends the state's broken fiscal situation.
"… Instead of passing a budget with reforms that would move Illinois forward, the legislature collapsed under the pressure of entrenched interests and passed a 32 percent income tax hike," Rauner wrote. "Even with permanently higher taxes, the legislation does not balance our current budget and does very little to pay down the billions of dollars in debt we have accumulated over decades."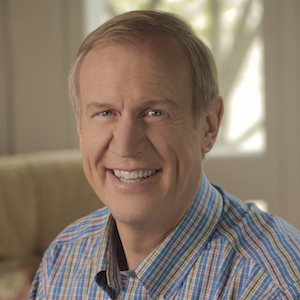 Gov. Bruce Rauner
The General Assembly overrode Rauner's veto, with some lawmakers saying that while they did not completely favor the plan, they voted for it in order to end Illinois' 736-day stretch without a budget. The plan includes raising the personal income tax to 4.95 percent from 3.75 percent. According to the Chicago Tribune, the hike means a tax bill increase of $1,200 for families earning $100,000. The budget also includes a corporate income tax increase to 7 percent from 5.25 percent.
"The budget package ignored everything we need and want: property tax relief for families and businesses, regulatory relief to grow our economy and term limits on politicians to restore confidence in our political system," Rauner wrote. "This budget ultimately will require even more tax increases to balance future budgets and pay down our debt. Illinois is on track to become the highest taxed state in the nation."
The General Assembly failed to send Rauner a budget package before the end of the spring legislative session, leading to the governor call a special session. Looming over the proceedings were the threats of further credit downgrades from major credit ratings agencies and the uncertain future of institutions that rely on state funding, including public higher education institutions.
"More than two years have passed since the citizens of Illinois sent me to Springfield to challenge the old way of doing business," Rauner wrote. "We knew then that the state was irresponsibly shortchanging our children's future by our political leaders' unwillingness to live within our means."
Rauner noted the various achievements that have been possible through bipartisan cooperation over his term so far, such as a $700 million increase in education spending. The executive and legislative branches have worked together to attempt to introduce a new school funding formula that is more equitable to school districts across the state.
Rauner also pointed to criminal justice reforms that have led to a 10 percent reduction in the state's prison population and initiatives to reduce red tape for businesses and enhance ethics requirements for the executive branch. While this progress is affected by the budget, Rauner expressed his commitment to continue to move toward his policy goals.
"We cannot give up on an Illinois where all children receive an excellent education regardless of their ZIP code; an Illinois that cares for those in need; an Illinois that promotes an open economy where immigrants and entrepreneurs can realize their dreams; an Illinois where anyone who works hard can find rising wages and expanding opportunities; an Illinois where people want to lay down roots and raise families," Rauner wrote. "… Once we begin to reform, we can turn our Illinois around and provide the future our children deserve."