Pritzker ties to Blagojevich raise pay-to-play questions, GOP says
Billionaire J.B. Pritzker and former Gov. Rod Blagojevich's had a "pay-to-play" relationship exemplified in a recent newspaper article, the Illinois Republican Party said in a press release.
An article in the Chicago Tribune said Pritzker contributed $100,000 to Blagojevich's 2006 re-election campaign while Pritzker was leading the fundraising efforts to construct Skokie's Illinois Holocaust Museum and Education Center. He made his contribution on Oct. 27, 2006, and on Nov. 1, 2006, Blagojevich announced a $1 million grant for the museum.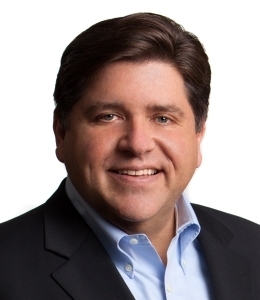 J.B. Pritzker
Blagojevich is now in prison for soliciting bribes for political appointments – including incidents related to filling the Senate seat left vacant when Barack Obama was elected president – a situation Pritzker was also caught up in. The heir to the Hyatt fortune was recorded on an FBI wiretap speaking to Blagojevich and appearing to ask the then-governor to appoint him state treasurer, according to an earlier Tribune report. Pritzker was interviewed in connection to the case but never accused of wrongdoing.
While Blagojevich serves his time in prison, Pritzker is seeking the governor's seat.
"The 52-year-old Gold Coast billionaire has never held elected office, so his resume of civic engagement and philanthropy makes up much of the record on which he is running as he seeks the 2018 Democratic nomination against eight others," the Tribune article reads. "Part of that record is his relationship with the now-imprisoned Blagojevich, whose name is synonymous with Illinois corruption."
Blagojevich's name was not untarnished when Pritzker made his October 2006 campaign contribution. Earlier that month, Blagojevich adviser and fundraiser Antonin "Tony" Rezko was indicted by a grand jury for shaking down businesses seeking to work with the state. According to the Tribune, Rezko's actions were at the time dubbed "pay-to-play politics on steroids" by a U.S. attorney.
Pritzker, meanwhile, had contributed only $1,000 to Blagojevich's re-election campaign prior to his two contributions totaling $100,000. Asked by the Tribune about a connection between his donation and the state grant to the Holocaust Museum, Pritzker said he did not specifically recall either transfer of funds.
"You know, I don't know anything about that," Pritzker told the Tribune. "I'm very proud of the work that I've done on the Holocaust museum. You know, we worked for years starting in, really in 2000, to put together a campaign and then to get an architect and to make sure that we had community support. And, so, I'm very proud of all that work."
In a follow-up, Pritzker campaign spokeswoman Galia Slayen told the Tribune there was no connection and noted that the total cost of the project was in the tens of millions, including $12 million from Pritzker himself through his foundation. The Tribune pegged the total cost of the museum at $45 million, but the paper also noted that timing is everything in Illinois politics.
"J.B. Pritzker is just another corrupt insider who tries to buy influence and power," Illinois Republican Party spokesman Aaron DeGroot said in the press release. "First we learned from FBI wiretap tapes that Pritzker considered buying his way into public office by seeking an appointment to the treasurer's office from Rod Blagojevich. Now, we learn Pritzker gave Blagojevich a $100,000 campaign check in return for a $1 million state grant. Illinoisans should be worried about what Pritzker will do if he's allowed to buy the governor's office."
Want to get notified whenever we write about
Illinois Republican Party
?
Next time we write about Illinois Republican Party, we'll email you a link to the story. You may edit your settings or unsubscribe at any time.
Sign-up for Alerts
Organizations in this Story
More News