Rauner applauds high court decision to hear non-union dues case
The U.S. Supreme Court's decision to hear a teacher and other public employee pay case could move the country closer to ending forced labor dues payment, Gov. Bruce Rauner said in a press release recently.
Rauner called forcing state employees to pay union dues even when they are not union members unconstitutional.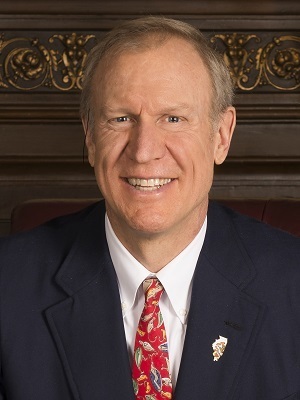 Gov. Bruce Rauner
The high court announced on Thursday that it would hear the case, Janus v. AFSCME. It has taken up similar questions twice in the past half decade, according to the press release, which referred to a June 2016 case in which the court split 4-4; it was down to eight justices after the death of Antonin Scalia.
By granting certiorari in Janus v. AFSCME, the Supreme Court indicates a concern about the constitutional implications of forcing non-union members to fund union activities, Rauner said in the press release.
More News