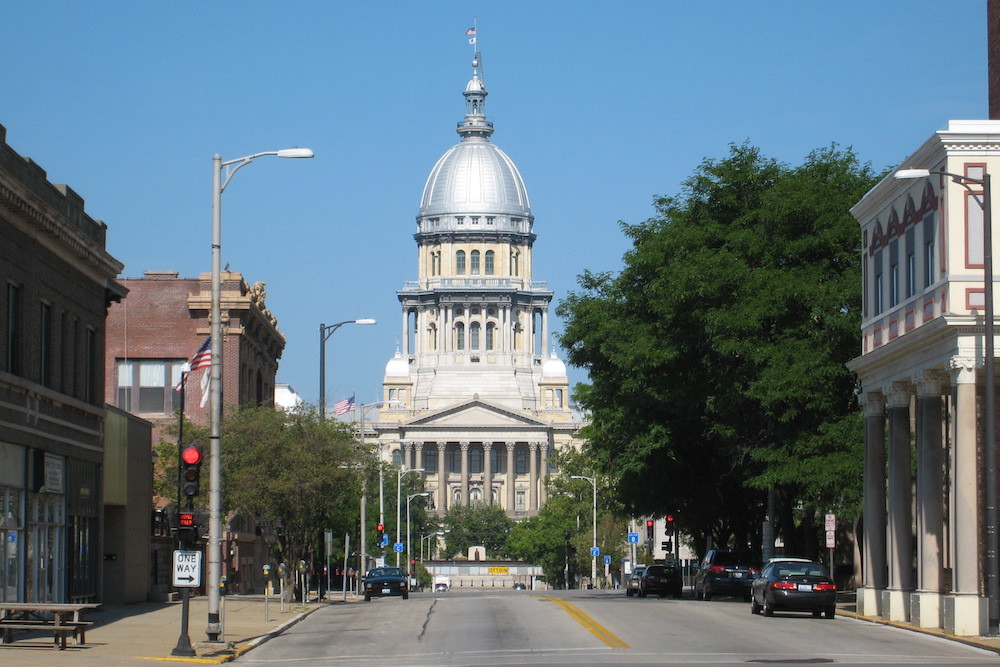 Springfield, Illinois | By Éovart Caçeir at English Wikipedia, CC BY-SA 3.0, https://commons.wikimedia.org/w/index.php?curid=10535377
Rep. Jeanne Ives (R-Wheaton) takes exception with Chicago Tribune columnist Mary Schmich's recent assertion that the state is suddenly devoid of female leaders in government with the imminent retirements of Lisa Madigan and Rep. Barbara Flynn Currie (D-Chicago) and the departure of Sen. Christine Radogno (R-Lemont).
Madigan is the state's attorney general, Radogno was the Senate minority leader and Currie is the House majority leader.
"We in the Republican Party have plenty of outstanding leaders, some of them happening to be females," Ives told the Prairie State Wire. "There's no shortage in the House or Senate."

Rep. Jeanne Ives (R-Wheaton)
Ives proudly points to Ericka Harold, who is running to replace Madigan.
"She incredibly qualified, someone who was educated at Harvard," Ives said. "I'm very proud that Republicans have someone like her to potentially represent the state in arguably it's second-most important job."
Sen. Kwame Raoul (D-Chicago), who has also expressed an interest in becoming attorney general, recently faced a backlash for dismissing Harold as "Miss America" in comments some perceived as sexist.
Harold was named Miss America in 2003 and used the scholarship money she won to attend Harvard. Later, she was named one of Fight Crime, Invest in Kids' "Champions for Children," and received a leadership award from the National Center for Victims of Crime.
"That's one of the differences between Democrats and Republicans," Ives said. "Democrats are always concerned about having just the right demographic instead of just the right leader. Republicans care about people and the principles that guide them. Dems are stuck on appearances."
Since graduating from Harvard, Harold has worked as a litigation groups attorney for Sidley Austin LLP and Burke, Warren, MacKay & Serritella, P.C.
In 2015, the Illinois Supreme Court appointed her to the Committee on Equality, and two years later she was named to the 2017 "Emerging Lawyers" list.
"Impeccable credentials," Ives said.
Madigan first ran for attorney general after serving three years as an associate at a local law firm.