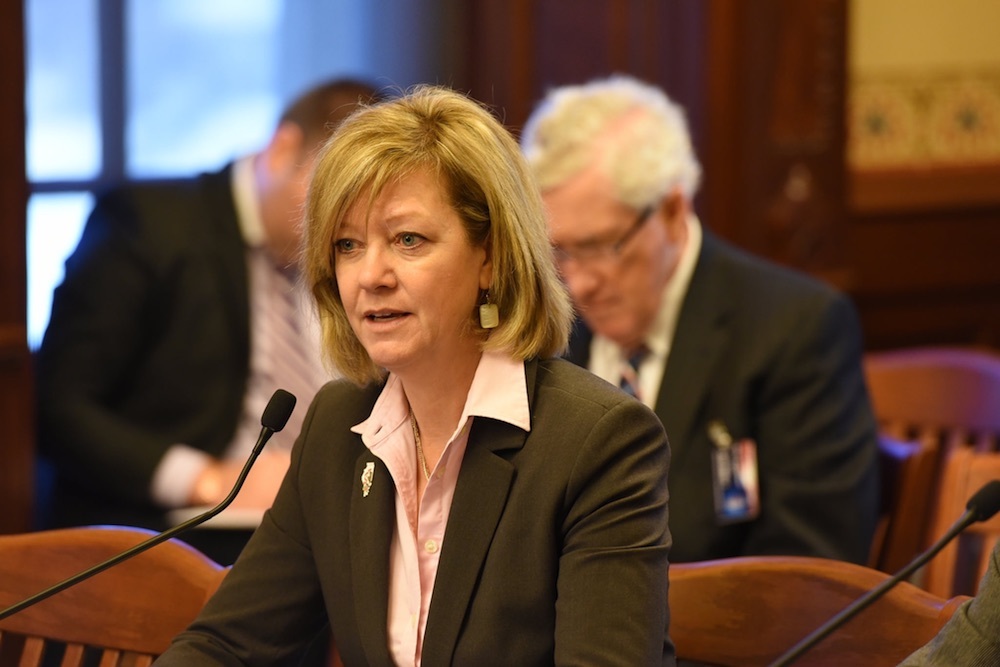 Rep. Jeanne Ives (R-Wheaton) | jeanneives.org
For Rep. Jeanne Ives (R-Wheaton), Wednesday's sexual harassment prevention seminar for legislators at the Capitol was merely for public show — another "reform" action political leaders checked off in the wake of harassment charges against a state senator.
Ives, who is considering challenging Gov. Bruce Rauner in the Republican primary, refused to attend the seminar and said she won't attend one until House Speaker Mike Madigan (D-Chicago) explains why it took him nearly three years to fill the legislative inspector general (LIG) post if the seminars and ethics reform legislation unanimously passed by both chambers on Tuesday are so important.
The legislative inspector general reviews complaints of harassment and other abuses by legislators.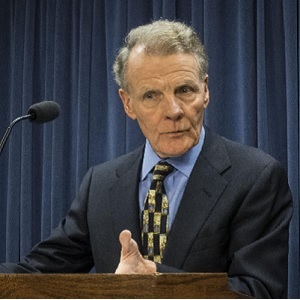 House Speaker Mike Madigan (D-Chicago)
"He decides we all need to go for training but refuses to answer why it took so long to fill a position that looks into harassment claims," Ives said. "He needs to answer that."
The Nov. 4 appointment of attorney Julie Porter, 45, to the LIG post, came after allegations by Denise Rotheimer, a crime victims advocate, of sexual harassment by Sen. Ira Silverstein (D-Chicago). Rotheimer said the harassment occurred a year ago, when the two were working on legislation.
At the time, Rotheimer filed a complaint with the LIG office but it was never acted upon — nor, as it turns out, were 26 other complaints.
Ives is also questioning the effectiveness of seminars that use role-playing and video presentations in attempting to prevent sexual harassment.
"It comes down to adults treating one another with respect," she said. "If someone doesn't, then the best way to put a stop to it is confront it, expose it and prosecute it."
Ives added that she did not violate law or House rules for not attending the seminars because they are voluntary.
Under state law, the Legislative Ethics Commission is required to seek qualified candidates for the LIG post and make recommendations to the General Assembly. If the post becomes vacant, the panel is required to designate an acting LIG in the interim.
The last person to hold the position full time left in 2014.