Taxes, laws blamed for keeping Illinois behind neighbors in manufacturing jobs
Illinois is the odd-state-out in the Midwest where other states are experiencing a robust recovery in manufacturing jobs since the Great Recession's end, the head of a Springfield-based manufacturers advocacy group said during a recent interview.
"Illinois continues to trail our neighboring states in terms of manufacturing growth since the end of the recession," Mark Denzler, vice president and chief operating officer of Illinois Manufacturers' Association, said during an email interview with Prairie State Wire. "Since 2009, neighboring states have gained tens of thousands of new, high-paying manufacturing jobs while Illinois has actually lost several hundred jobs."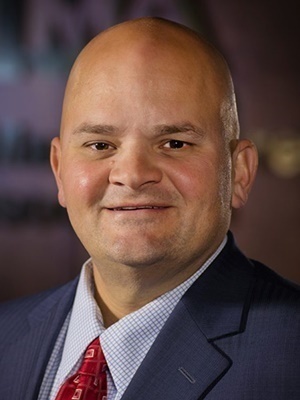 Mark Denzler, vice president and chief operating officer Illinois Manufacturers' Association
Over the past year, Illinois added 600 manufacturing jobs, which pales in comparison to Indiana which added 6,000 such jobs and Wisconsin where almost 10,000 were added, according to Illinois Manufacturers' Association data.
"The simple fact is that Illinois' business climate is not attractive and lawmakers continue piling on billions of dollars in new taxes and additional job crushing regulations," Denzler said. "As result, manufacturers are not locating or expanding in Illinois and our state unfortunately continues to lead the nation in outmigration of residents."
That outmigration is the result of Illinois residents chasing the American Dream elsewhere, Denzler said. "Illinois is losing its middle class as manufacturing jobs disappear," he said. "The average manufacturing job pays nearly $84,000 in wages and benefits with well more than 90 percent of manufacturing companies providing health care for their employees."
The number of people employed in Illinois' manufacturing industry in the past decade has dropped by more than 100,000, according to data from the U.S. Department of Labor's Bureau of Labor Statistics. In January 2007, just before the Great Recession, there were about 681,000 people employed in manufacturing in Illinois, according to that data. As of October, the latest month for which statistics are available, there were about 572,000 employed in manufacturing in Illinois, according to that data.
Earlier this year, the financial website WalletHub reported that Illinois residents pay the nation's highest combined local and state taxes, about 15 percent of household income spent on taxes.
At about the same time as the WalletHub report, Illinois Manufacturers' Association released a call for Springfield lawmakers to improve the state's manufacturing climate by adopting the association's "Middle Class Manufacturing Agenda." The five key points of that agenda are for the state's fiscal house to be put in order, enactment of meaningful workers' compensation reform, reforms to Illinois' tax code, overhauling property taxes and strengthening the state's education and workforce development system.
Though things continue to look grim for Illinois, the state has a great deal to offer, Denzler said. "Illinois has many positive attributes such as central location, great workforce, access to water, low energy costs, excellent transportation system and outstanding colleges and universities," Denzler said.
"However, Illinois will continue to struggle economically until policymakers decide to enact real and meaningful reforms, such as truly balancing the budget and restoring fiscal integrity, workers' compensation reform, comprehensive tax reform, reducing property taxes, and strengthening the education and workforce system."
Want to get notified whenever we write about any of these organizations ?
Next time we write about any of these organizations, we'll email you a link to the story. You may edit your settings or unsubscribe at any time.
Sign-up for Alerts
Organizations in this Story
Illinois General Assembly • Illinois Manufacturers' Association • U.S. Bureau of Labor Statistics • U.S. Department of Labor
More News