National Review endorses Ives for governor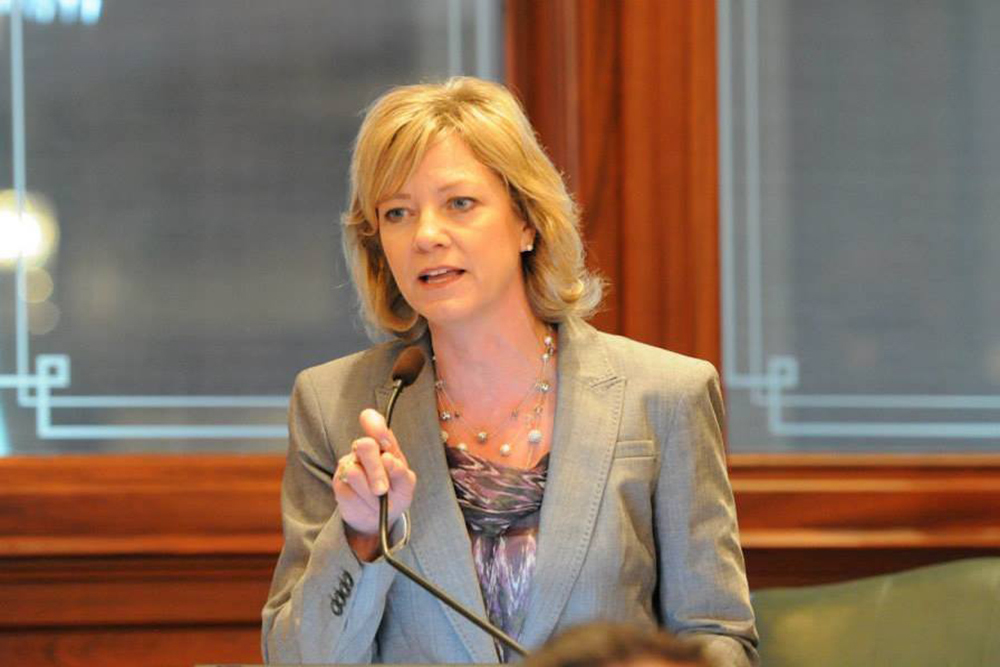 Illinois State House Rep. Jeanne Ives (R-Wheaton)
The National Review has joined the growing list of publications endorsing the candidacy of Rep. Jeanne Ives (R-Wheaton) in her Republican primary run against Gov. Bruce Rauner.
In throwing its support behind Ives after recently dubbing Rauner "the worse Republican Governor in America," the conservative journal added in a press release "Ives is both a superior candidate to the governor and a solid politician in her own right."
Illinois Republican Gov. Bruce Rauner
In the release, the publication added "failing to pass the fiscal reforms he promised wouldn't alone justify his ouster in the primary. But Rauner's duplicity on the issue of abortion should be disqualifying to conservatives."
In 2014, Rauner campaigned as a candidate with "no social agenda," despite having once donated to Planned Parenthood and being married to an abortion-rights activist.
"When a bill to guarantee abortion as a right if the Supreme Court ever overturned Roe v. Wade and provide public money for abortions through all nine months of a woman's pregnancy began circulating in the state legislature, Rauner said he would veto it," the release noted. "In September, he signed it into law. Pro-lifers who voted for Rauner put their trust in a man who is now forcing them to underwrite third-trimester abortions. His record is not just dreadful, but features a glaring lie."
While acknowledging that Ives is an underdog and lacks Rauner's resources, National Review editors insist she can still win.
"One recent poll has her just 7 points behind Rauner," the release stated. "For his part, the governor is running far behind the likely Democratic nominee — J. B. Pritzker, a cat's paw of Madigan — and has been unwilling to engage Ives in debate after an embarrassing showing in a joint appearance with her at the Chicago Tribune editorial office. Illinois Republicans should vote for Ives, the only conservative on the ballot."
Running on a platform of greater fiscal responsibility and total accountability, Ives graciously accepted the support.
"I am grateful and humbled to have the support of the leading conservative publication in the country," she said in the release. "I thank National Review for understanding the purpose of our campaign and the importance of a small government policy revolution in Illinois."
Want to get notified whenever we write about any of these organizations ?
Next time we write about any of these organizations, we'll email you a link to the story. You may edit your settings or unsubscribe at any time.
Sign-up for Alerts
Organizations in this Story
Illinois Governor Bruce Rauner • Illinois Representative Jeanne Ives (R-42nd)
More News