Analysis: These 200 Illinois pension funds would go bankrupt fastest without subsidies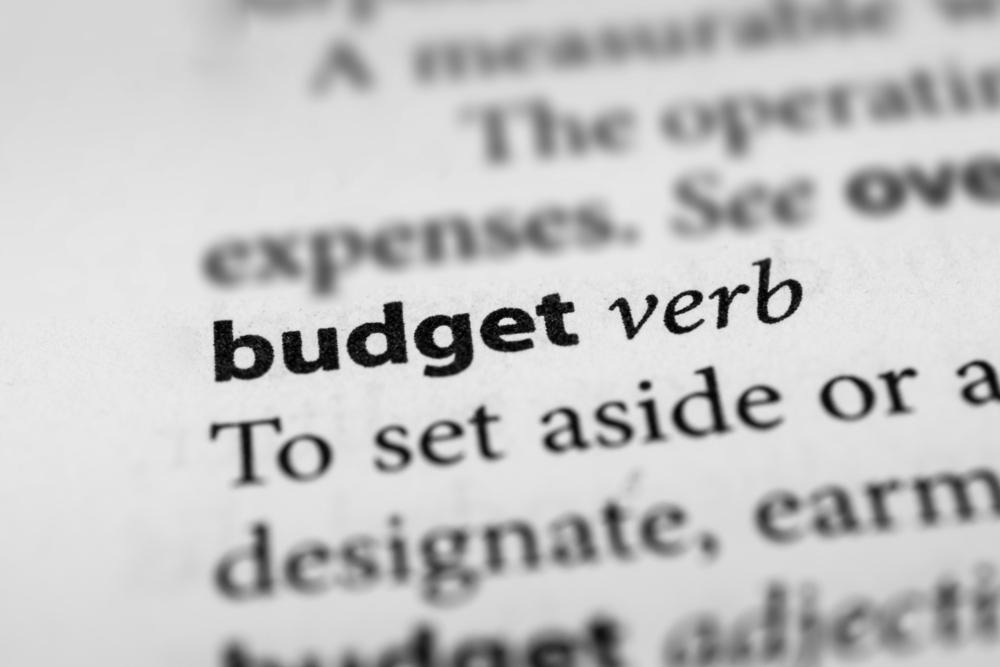 Pension funds in Hanover Park, Glenview and Elgin would go bankrupt first without subsidies from taxpayers and members, according to an analysis of data reported to the Illinois Department of Insurance.
Pension funds record revenue from investment income and other revenue, in addition to being subsidized by municipal taxes and member contributions. Taking those subsidies out of the equation and assuming the funds annual expenses are the same, the following table shows how long it would take for a pension fund to run out of money.
Which Illinois pension funds will go bankrupt first?
Total Non-Subsidy Revenue
Total Annual Loss without Subsidy
Hanover Park Police Pension Fund
Glenview Police Pension Fund
Elgin Police Pension Fund
Mokena Police Pension Fund
Joliet Police Pension Fund
Lake Zurich Police Pension Fund
Palos Heights FPD Pension Fund
Frankfort FPD Firefighters Pension Fund
North Aurora FPD Firefighters Pension Fund
Hoffman Estates Firefighters Pension Fund
Burbank Police Pension Fund
Lombard Firefighters Pension Fund
Oswego FPD Firefighters Pension Fund
Palatine Firefighters Pension Fund
Byron FPD Firefighters Pension Fund
Oakbrook Terrace Fire Protection District
Wheeling Police Pension Fund
Burbank Firefighters Pension Fund
Berwyn Police Pension Fund
Dekalb Firefighters Pension Fund
Oak Brook Police Pension Fund
Bensenville Police Pension Fund
Brookfield Firefighters Pension Fund
Woodstock Fire/Rescue Dist. Firefighters' Pension
Downers Grove Firefighters Pension Fund
East Moline Police Pension Fund
Joliet Firefighters Pension Fund
Hinsdale Police Pension Fund
Lombard Police Pension Fund
Lockport Police Pension Fund
Glenview Firefighters Pension Fund
Lisle-Woodridge FPD Firefighters Pension Fund
Marseilles Police Pension Fund
Huntley FPD Firefighters Pension Fund
Rockford Police Pension Fund
Barrington Hills Police Pension Fund
Roselle Police Pension Fund
Minooka Police Pension Fund
Jacksonville Firefighters Pension Fund
Batavia Police Pension Fund
Oswego Police Pension Fund
Glen Ellyn Police Pension Fund
Duquoin Police Pension Fund
Manteno Community FPD Firefighters Pension Fund
Beach Park FPD Firefighters Pension Fund
Wheeling Firefighters Pension Fund
Hodgkins Police Pension Fund
Cary FPD Firefighters Pension Fund
Downers Grove Police Pension Fund
Markham Firefighters Pension Fund
South Elgin/Countryside FPD Firefighters Pension F
Elgin Firefighters Pension Fund
Collinsville Police Pension Fund
Plainfield Police Pension Fund
Morton Grove Firefighters Pension Fund
Greenville Police Pension Fund
Lindenhurst Police Pension Fund
Rolling Meadows Police Pension Fund
Berwyn Firefighters Pension Fund
Carpentersville Police Pension Fund
Bellwood Firefighters Pension Fund
Oak Lawn Firefighters Pension Fund
Palos Park Police Pension Fund
Wauconda FPD Firefighter's Pension Fund
Oak Park Police Pension Fund
Gurnee Firefighters Pension Fund
Robinson Police Pension Fund
Rockford Firefighters Pension Fund
North Maine FPD Firefighters Pension Fund
Metropolis Firefighters Pension Fund
Bartlett Police Pension Fund
Johnsburg Police Pension Fund
Northlake Police Pension Fund
Evanston Police Pension Fund
Algonquin Lake In The Hills FPD Pension Fund
Oak Lawn Police Pension Fund
Des Plaines Firefighters' Pension Fund
Oak Brook Firefighters Pension Fund
Crystal Lake Firefighters Pension Fund
Wauconda Police Pension Fund
Eldorado Police Pension Fund
Fairview/Caseyville FPD Firefighters Pension Fund
Prospect Heights Police Pension Fund
Morton Grove Police Pension Fund
Bellwood Police Pension Fund
Chicago Ridge Police Pension Fund
Glen Carbon Police Pension Fund
Peoria Police Pension Fund
Mascoutah Police Pension Fund
Gurnee Police Pension Fund
Chester Police Pension Fund
Algonquin Police Pension Fund
Bridgeview Police Pension Fund
Des Plaines Police Pension Fund
Rolling Meadows Firefighters Pension Fund
Evergreen Park Police Pension Fund
Maryville Police Pension Fund
South Elgin Police Pension Fund
Cicero Police Pension Fund
Crest Hill Police Pension Fund
Barrington Police Pension Fund
Mt Carmel Firefighters Pension Fund
Oak Forest Firefighters Pension Fund
Steger Police Pension Fund
University Park Firefighters Pension Fund
Geneseo Police Pension Fund
Centralia Police Pension Fund
Mundelein Firefighters Pension Fund
Midlothian Police Pension Fund
Shelbyville Police Pension Fund
New Lenox Police Pension Fund
Tinley Park Police Pension Fund
Tri-State FPD Firefighters Pension Fund
Peoria Firefighters Pension Fund
Lisle Police Pension Fund
Homewood Firefighters Pension Fund
Brookfield Police Pension Fund
Highland Park Police Pension Fund
Hazel Crest Firefighters Pension Fund
Morris Police Pension Fund
Elk Grove Village Firefighters Pension Fund
Harvard Police Pension Fund
Marengo Police Pension Fund
Warrenville Police Pension Fund
Pontiac Police Pension Fund
Lakemoor Police Pension Fund
Peoria Heights Police Pension Fund
Crete Police Pension Fund
Burr Ridge Police Pension Fund
Carol Stream Police Pension Fund
Bolingbrook Police Pension Fund
Braidwood Police Pension Fund
Lake Forest Firefighters Pension Fund
Lincolnshire-Riverwood FPD Firefighters Pension Fu
Effingham Police Pension Fund
Vandalia Police Pension Fund
Winthrop Harbor Police Pension Fund
Forest Park Police Pension Fund
South Holland Firefighters' Pension Fund
Libertyville Firefighters Pension Fund
Sullivan FPD Firefighters Pension Fund
Oak Park Firefighters Pension Fund
Montgomery Police Pension Fund
Morton Police Pension Fund
Mundelein Police Pension Fund
Warrenville FPD Firefighters Pension Fund
Lemont Police Pension Fund
Geneva Firefighters Pension Fund
University Park Policemen's Pension Fund
Champaign Police Pension Fund
Romeoville Police Pension Fund
Fairfield Firefighters Pension Fund
Kenilworth Police Pension Fund
Wheaton Firefighters Pension Fund
Edwardsville Police Pension Fund
West Dundee Firefighters Pension Fund
Highland Park Firefighters Pension Fund
Princeton Firefighters Pension Fund
Glenwood Firefighters Pension Fund
Lawrenceville Police Pension Fund
Marion Police Pension Fund
Fox Lake Police Pension Fund
St Charles Firefighters Pension Fund
Broadview Police Pension Fund
Frankfort Police Pension Fund
Belvidere Police Pension Fund
Darien Woodridge FPD Firefighters Pension Fund
Markham Police Pension Fund
Wood Dale Police Pension Fund
Countryside FPD Firefighters Pension Fund
East Dundee Police Pension Fund
Park Ridge Firefighters Pension Fund
Silvis Police Pension Fund
East Peoria Firefighters Pension Fund
Grayslake FPD Firefighters Pension Fund
Carol Stream FPD Firefighters Pension Fund
Lincoln Firefighters Pension Fund
Hazel Crest Police Pension Fund
Olney Firefighters Pension Fund
Darien Police Pension Fund
Bensenville Firefighters Pension Fund
Fairview Heights Police Pension Fund
Rock Falls Firefighters Pension Fund
Lake Villa Police Pension Fund
Robinson FPD Firefighters Pension Fund
Harwood Heights Police Pension Fund
Glenwood Police Pension Fund
Country Club Hills Firefighters Pension Fund
Galesburg Fire Fighters Pension Fund
Villa Park Firefighters Pension Fund
Norwood Park FPD Firefighters Pension Fund
Skokie Police Pension Fund
Bloomingdale FPD Firefighters Pension Fund
Flossmoor Police Pension Fund
Washington Police Pension Fund
Wilmington Police Pension Fund
Wheaton Police Pension Fund
More News