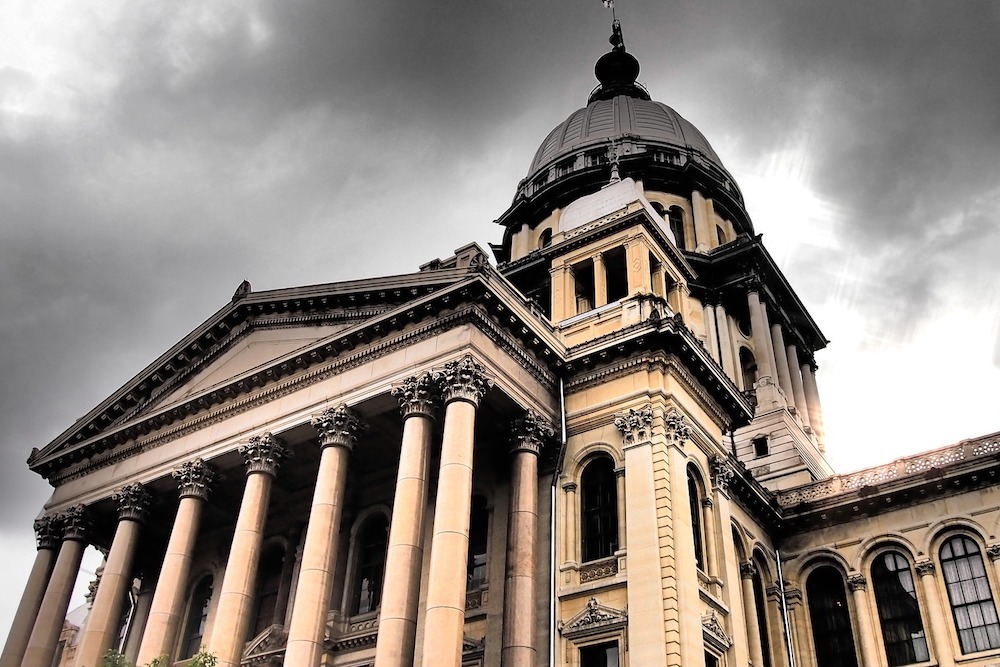 The Blue Collar Jobs Act, HB5864, will give middle-class families a fighting chance by creating jobs, according to Rep. Keith Wheeler (R-Oswego).
Wheeler, who represents the 50th District, called HB5864 a plan to partner state unions with private contractors to create jobs during a recent impromptu press conference, where he was joined by several of his GOP peers.

Rep. Keith Wheeler (R-Oswego)
"Illinois has a tremendous workforce," Wheeler said. "It is an advantage we have over most states, and one that deserves more focus here in the General Assembly."
He added that his district, which includes parts of Kane and Kendall counties, is in desperate need of job creation.
Like the long-term job creation seen in the EDGE tax credit program, the Blue Collar Jobs Act uses a similar set of tools to sustain long-term job growth, according to Wheeler.
"This is an effort to bring labor, development and government together to drive economic development," Wheeler said.
Companies and developers can earn tax credits based on the portion of the withholding tax paid to the state of Illinois on behalf of the construction workers employed on that project, Wheeler said, adding the withholding happens first so there is no risk if the business developer does not meet the contract promise.
Like the EDGE program, the Blue Collar Jobs Act's base percentage available is 50 percent and, in some areas, rises to 75 percent, according to Wheeler.
"Either way, the state is still receiving a direct benefit for those incentivized wages," Wheeler said.
Wheeler thanked his GOP peers, including Reps. Lyndsay Parkhurst (R-Kankakee), Terri Bryant (R-Murphysboro), Jerry Long (R-Steator), Tony McCombie (R-Savanna), Mike McAuliffe (R-Chicago) and Dave Severin (R-Benton), for their bill support. He also thanked Illinois Manufacturers Association Vice President Mark Denzler, who said the bill could not come at a better time.
"Since the recession ended in 2009, Illinois has only added 8,300 manufacturing jobs while neighboring states have added an average of 68,600," Denzler said.
Marc Poulos, executive director of the Indiana, Illinois and Iowa Foundation for Fair Contracting Labor Management Group for Operating Engineers Local 150, said thousands of members would benefit from the measure.
"This is another good example of leadership in bringing jobs to the hard-working men and women of the skilled trades in the state of Illinois," Pullins said.
Tax credits tied to newly created construction jobs is warranted, according to the union representative.
"For years, we have focused on manufacturing jobs, but today we focus on construction jobs, middle-class jobs," Poulos said.
The Illinois Chamber of Commerce feels the same, according to Director of Legislative Relations Tyler Diers, who said it is not very often that business and labor come together, but when they do, they achieve great things.
"We are proud to be in support of HB5864 and we believe a fresh approach is needed for economic development in the state," Diers said.
Wheeler said though no Democrats are bill sponsors, he has reached out to them to discuss the bill.
"We know we can't do this by ourselves, but this is a good effort that our caucus has been working on for months to put together and I think it is a good start," Wheeler said.
HB5864 has been referred to the House Rules Committee.