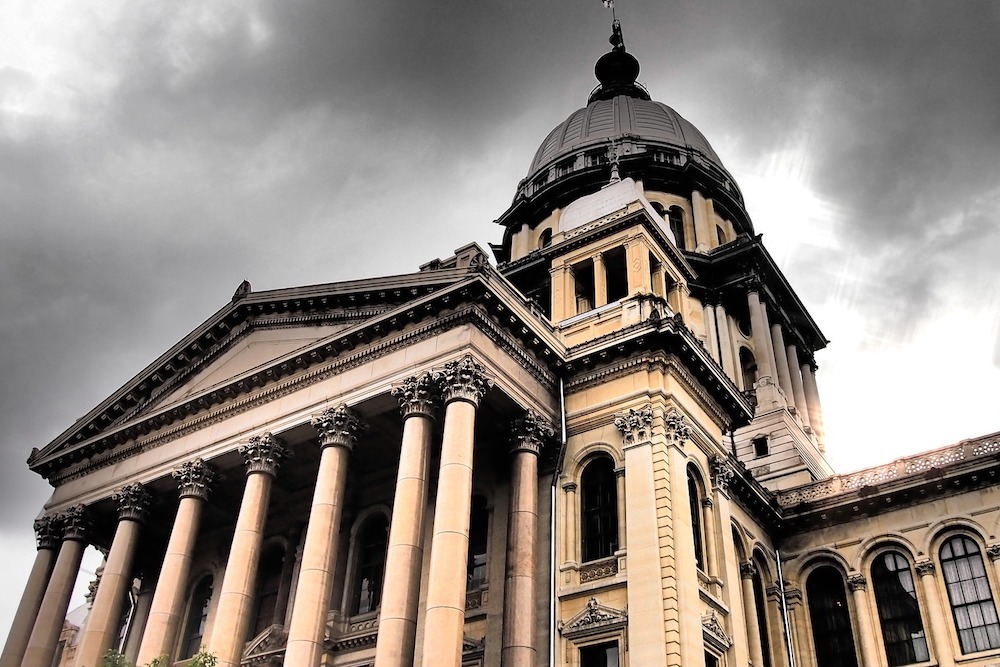 The legal age for purchasing a pack of cigarettes statewide could soon change if Senate Bill 2332 becomes law.
SB2332, backed by Sen. Julie Morrison (D-Deerfield), would raise the age for buying tobacco products from 18 to 21 years old in all of Illinois. The legislation is vital to public health, Morrison said, adding that nearly 9 out of every 10 smokers first tried tobacco when they were teens.
However, not all lawmakers shared Morrison's sentiments during Senate debate April 25.
If an 18-year-old can serve in the military to defend their country and possibly give their life, they should be able to purchase a pack of cigarettes, Sen. Kyle McCarter (R-Lebanon) said.
"At 18 years of age, you should be somewhat responsible in your ability to make a decision as to how you are going to live your life," McCarter said.
The government is not called to change everything, he added.
"This is one of those times when we need to step back and let people make their choices," McCarter said.
Why 21 years old, Sen. Dan McConchie (R-Hawthorn Woods) asked.
The supply chain for underage smokers comes from 18-year-old residents who buy the product for teenagers younger than them, Morrison said.
"Why does it go all the way to 21 when given the fact that the other lines we draw for 21 have to do with a danger to others?" McConchie asked.
Morrison named municipalities throughout Illinois that have already implemented the higher age, citing Evanston as seeing a 37 percent drop in underage smoking since 2014.
"Given everything out there in the culture, I believe we should change what adulthood is here in the state of Illinois, and I encourage a no vote," McConchie said.
Sen. Neil Anderson (R-Andalusia) was more concerned with possession penalties than the age of smoking, questioning why Morrison excluded fines from her bill language.
"If there is no penalty, then they can't take property," Anderson said of an officer finding an 18-year-old in possession of a tobacco product.
Morrison said her bill attempts to change the emphasis of penalties to the person selling the product rather than the person possessing it.
Anderson said though he understands her legislation, he does not think it accomplishes her intent.
"I just think this isn't quite cooked yet," Anderson said.
Sen. Dave Syverson (R-Rockford) had an issue with a penalty. He said if people are held accountable for drug possession and drunken driving, they should be held accountable for possessing cigarettes if they are underage.
"If they know they are going to get in trouble for smoking, then they are going to think twice about starting," Syverson said.
Syverson told Morrison it is counterproductive to remove a penalty that would send a message to young people that smoking isn't appropriate behavior.
Sen. Tim Bivins (R-Dixon) concluded the debate by changing the subject.
"We have heard a lot today about health and how we want to protect people, so I hope in the future that you will remember this day and remember health as you vote on the legalization of marijuana," Bivens said. "I will probably be gone by then, but I want you to remember this."
SB2332 passed 35-20 and moved to the House.