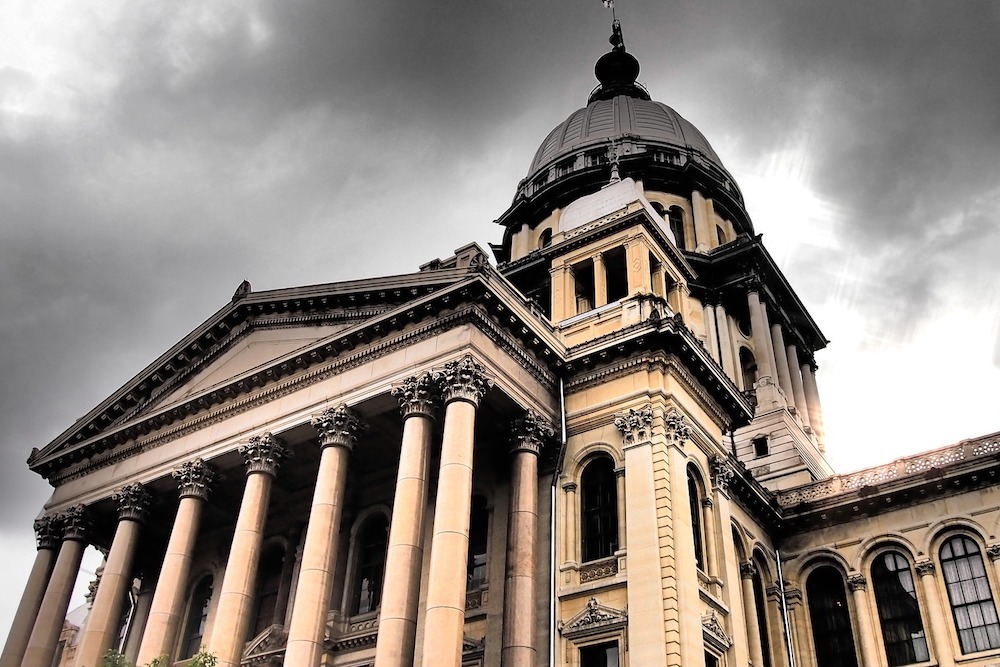 The practice known as offshoring, in which salaries of some government employees are paid out of other agencies' budgets, is closer to becoming a practice of the past in the governor's office following actions in the Senate on May 3.
HB5121, sponsored by Sen. Andy Manar (D-Bunker Hill) – and identical to SB3233 – incorporates Truth in Hiring Act language to mandate the governor's office budget be reflective of the personnel employed by the governor.
The matter was raised on March 8 by Comptroller Susan Mendoza, who held a press conference to show that Gov. Bruce Rauner's office budget was actually $10 million and not the $4.9 million as advertised due to masked salaries pulled from state agencies.
During Senate debate May 5, Sen. Jil Tracy (R-Quincy) said although the bill seems like a good practice that would return the budget process to an era where a governor can no longer offshore anymore, she could not support the bill.
"When you peel back the layers, there are actually some good government reasons for doing this," Tracy said.
The ability for the governor's office to access federal funds is one of the main reasons, according to Tracy, who said early childhood development funding can only be generated from the governor's office, which runs off general revenue monies.
Offshoring in that case shows the need for interdepartmental staff services.
"We want to access as much federal funds as we can especially in the area of education," Tracy said.
Perhaps there is another way to combine good reform and transparency, Tracy said of the budget process that also assists funding in the Department of Health and Human Services Vocational Incubator Program and the Dunn Fellowship.
"Let's not be hasty and act to do away with something; maybe we should learn more about it because there are reasons it makes good sense," Tracy said.
Sen. Kyle McCarter (R-Lebanon) said the time to cease offshoring is now.
"This is a bill for transparency, and both Democrats and Republicans have practiced in the past – now it's time to do it right, with a Republican governor or a Democrat governor," McCarter said.
Transparency should not end with the offshoring bill, McCarter said, adding the General Assembly should invite more legislation that is good in principal and less in partisanship.
Sen. Dale Righter (R-Mattoon) questioned when the bill would be implemented.
Manar said he would prefer it be passed in time for the budget approval in July, but he may not get his wish.
"As we know in recent years the timing of the budget has been suspect to many factors," Manar said, adding in the best case scenario, the bill would become law by fiscal year 2019 and if not by 2020.
Sen. Sue Rezin (R-Morris) wanted to know if Manar's bill would still apply if J.B. Pritzker become governor after the November election.
"I have said many times publicly that I have been an equal opportunity critic about administrations on both sides of the aisle that have utilized this to deflate the appearance of the size of the budget of the governor's office," Manar said.
The Senate voted to approve HB5121, which has passed both houses.