House passes $63 million bill for state employee back pay without a revenue estimate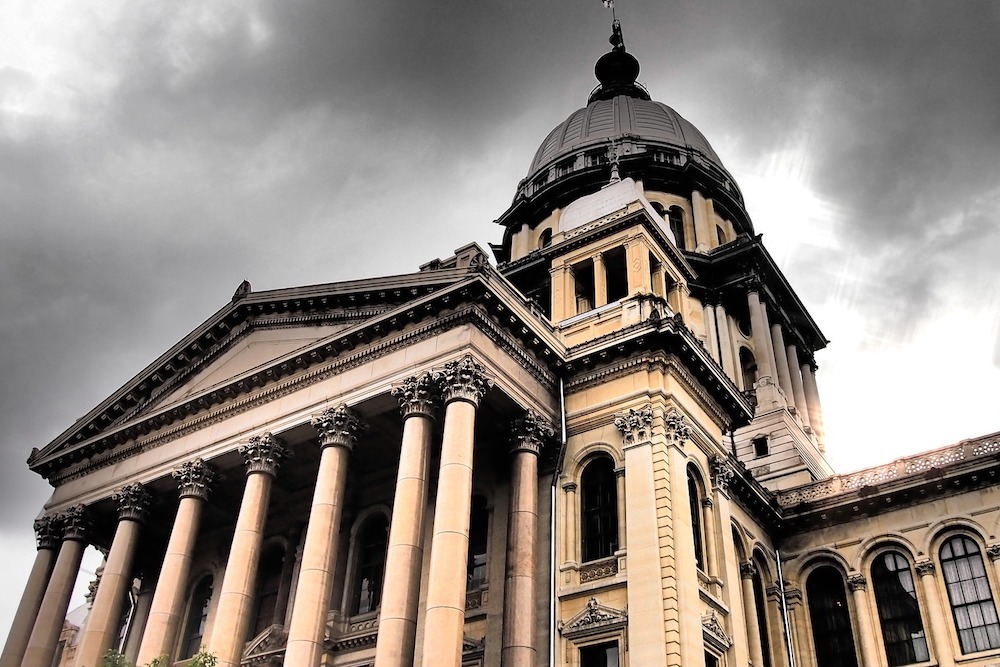 Why would a Democrat appropriate $63 million in this fiscal budget when there still isn't a revenue estimate?
That was the question some Republican lawmakers asked Rep. Jerry Costello (D-Smithton) at a recent House floor debate when he backed HB4290, which pays the oldest Prairie State bill.
Rep. Jeanne Ives | Illinois State Rep. Jeanne Ives
"I would argue in the private sector, and you look at this scenario, it is actually a felony and it is called theft of services," Costello said of the bill that would repay millions in raises to state employees promised by former Gov. Pat Quinn years ago.
Though Reps. C.D. Davidsmeyer (R-Jacksonville) and Tim Butler (R-Springfield) supported the bill, Rep. Jeanne Ives (R-Wheaton) did not. She began her argument by noting that from 2012-15 as the supermajority, the Democrats never appropriated the $63 million, yet they want to do it weeks before passing a budget.
"Let's put this in the right perspective Mr. Costello," Ives said.
"Jeannie, when you are pointing, please point elsewhere because I have worked, as well as a number of people on your side of the aisle, to make sure this is paid," Costello said.
Again, she said, as she sits in the superminority during 2013-14 with absolutely no control, the problem was never addressed.
"I remember waving my checkbook last year on the floor when you guys raised our taxes by 32 percent," Ives said.
Two hours later, the Democrats passed an enormous budget still without the contractually obligated appropriation, she added.
"After a 32 percent tax increase, you couldn't even find it in your budget to come up with the $63 million back then," Ives said.
"Jeannie, this is your opportunity to do the right thing," Costello said.
Ives said his proposal was only one of a few to be placed before lawmakers in the next few days, and in the meantime have no idea what the Democrats are negotiating for in the budget.
"We are eight days away from finishing our work and having a budget, and this is nonsense," Ives said. "If you want your $63 million to pay these state workers, put it in your fiscal year 2019 budget and be done with it."
Rep. Reggie Phillips (R-Charleston) said hindsight is 20/20 and wished what Ives brought up was disclosed earlier. Rep. Peter Breen (R-Lombard) seriously questioned the proposal, bringing up the poignant point that although Quinn promised the raises through a contractual agreement, the General Assembly did not.
Breen, who is a lawyer, pointed out the legal back history of the $63 million coming before all three judicial courts and the ultimate ruling that there is no cause of action if the legislative body did not appropriate the funds.
Regardless, paying the bill is still the right thing to do, said Costello, who added the courts acknowledged the employees should be paid what was promised.
Right or wrong was not necessarily the point, said Breen, who reminded Costello that with the pending budget reaching a deadline, it's difficult to decide what to do if he has no idea whether there are appropriate funds available to pay the bill.
"I don't have a revenue estimate," Breen said of the Democrat's refusal to provide Gov. Bruce Rauner a figure.
Rep. Terri Bryant (R-Murphysboro) rose to announce as a state employee at the time of Quinn's promise, she could not vote due to a conflict of interest.
Bryant's vote would seemingly not have mattered anyway since HB4290 passed 98-10 and will move to the Senate floor for debate and a vote.
Want to get notified whenever we write about
Illinois House of Representatives
?
Next time we write about Illinois House of Representatives, we'll email you a link to the story. You may edit your settings or unsubscribe at any time.
Sign-up for Alerts
Organizations in this Story
Illinois House of Representatives
More News