Supreme Court's landmark union ruling gives public sector workers 'a voice and a choice'
The U.S. Supreme Court ruled last month that non-union government employees will no longer be forced to pay union fees, a victory for Liberty Justice Center and other organizations in Illinois that supported the plaintiff in the landmark case.
The court's 5-4 ruling in Janus v. American Federation of State, County and Municipal Employees, Council 31, AFL-CIO (AFSCME) will restore First Amendment rights to more than 5 million public sector workers across the country, including teachers, first responders and government workers.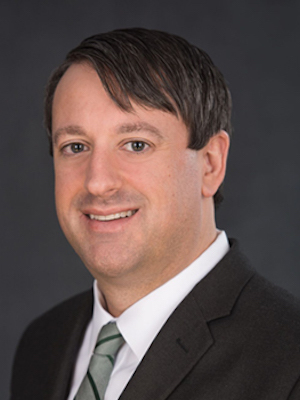 Jeffrey Schwab
Jeffrey Schwab, an attorney with Liberty Justice Center, said he feels really good about the victory.
"I think it was a great decision for workers in the 22 states that were forcing employees to pay union dues as a condition of their employment and now they no longer have to do that," Schwab said in an interview with Prairie State Wire. "This will give workers who don't necessarily agree with the unions a voice and a choice of whether or not they want to support their union."
Schwab said he thinks unions will likely try to figure out a way to convince government workers that they are valuable and a number of workers will likely agree, so unions will be fine.
"This is a very good precedent in terms of First Amendment cases," Schwab said. "This can apply to workers who are government employees when they're being forced to fund something they don't like."
Schwab said he believes the ruling is very consistent with other First Amendment cases.
"I think it actually rights the wrong that was the exception that was made in the previous First Amendment case under these circumstances," Schwab said. "It gets rid of that exception justifiably."
Mark Janus, the plaintiff in the case and a child support specialist for the state government in Illinois, said in a statement that he was thrilled with the decision.
"I'm thrilled that the Supreme Court has restored not only my First Amendment rights but the rights of millions of other government workers across the country," Janus said. "So many of us have been forced to pay for political speech and policy positions with which we disagree, just so we can keep our jobs. This is a victory for all of us. The right to say 'no' to a union is just as important as the right to say 'yes.' Finally, our rights have been restored."
Pat Hughes, an attorney and co-founder of Liberty Justice Center, asked Janus to be a part of the case in 2015
Janus had free legal representation from the Liberty Justice Center and the National Right to Work Legal Defense Foundation.
The U.S. Supreme Court heard arguments in the case in February and made its decision on June 27.
Want to get notified whenever we write about
Liberty Justice Center
?
Next time we write about Liberty Justice Center, we'll email you a link to the story. You may edit your settings or unsubscribe at any time.
Sign-up for Alerts
Organizations in this Story
More News