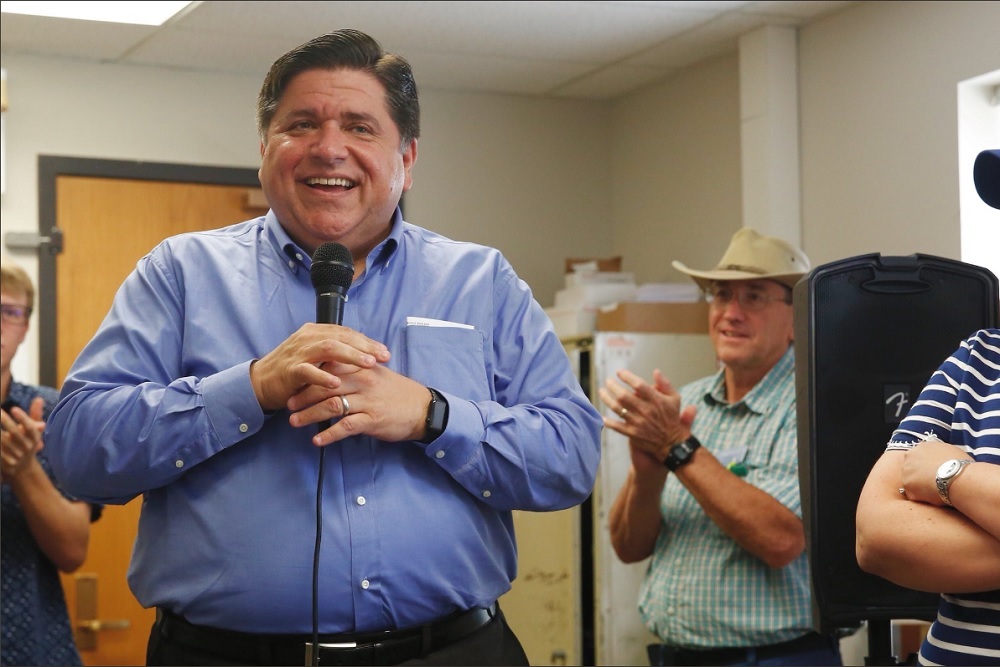 Gov.-elect Pritzker
The start of J.B. Pritzker's term as governor and the end of Rahm Emanuel's run as mayor of Chicago could be marked by the passage of the state's first capital bill in nearly a decade.
Emanuel is on record with his push for a transportation bill, while Pritzker, during his winning campaign against Gov. Bruce Rauner, came out in favor of a mileage tax that the Sun-Times reports could lead to residents seeing an overall increase in the gas tax.
"Topping Emanuel's legislative wish list is a transportation funding bill, possibly bankrolled by an increase in the gasoline tax, that's needed to pay for a backlog of capital projects at the CTA and Metra," the newspaper recently reported.
Back in 2009, the state instituted a capital bill that allocated $31 billion for infrastructure upgrades.
According to the Illinois Policy Institute, with Illinois already being one of just six states to charge a sales tax on gas, the gas tax residents here pay could be much higher than virtually anywhere else in the country. As recently as 2011, when gas prices spiked to more than $4 a gallon nationally, the American Petroleum Institute reported that Illinois residents were forced to pay the third-highest gas taxes in the nation.
Currently, motorists in the state are saddled with a federal motor fuel (excise) tax of 18.4 cents, state underground storage and environmental fees of more than 1 cent and an assortment of sales taxes that add up to more than 10 percent.
Pritzker's mileage-tax push mirrors legislation proposed by Senate President John Cullerton (D-Chicago) in 2016; that idea ultimately stalled never saw light of day.
State Rep. Charles Meier (R-Highland) is hoping for a similar outcome this time around. Earlier this year, he filed House Resolution 766, opposing any state taxes based on the number of miles driven.
Pritzker is slated to take over as governor soon after the New Year, while Emanuel's term officially ends sometime in May 2019.