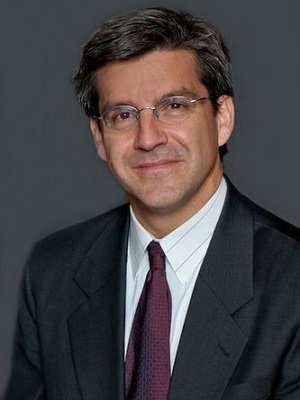 Wirepoints President Ted Dabrowski
Illinois's "other debt disaster" is $73 billion in unfunded state retiree health insurance benefits and more than twice that amount owed over the next four decades, according to a special report issued this week by an online news outlet.
"Illinois has promised $166 billion in retiree health insurance benefits to public-sector workers over the next 38 years," Wirepoints said in a statement that accompanied its special report released Tuesday. "Actuaries say the state should have $73 billion invested today so it can safely make those payments in the future. The problem is, the state hasn't set aside anything at all."
Those figures are startling when broken down by household, according to the report.
"Every Illinois household is on the hook for $15,000 in unfunded retired state worker health insurance debts," according to a Wirepoints press release announcing the report. "Combine that with the state's pension debts and Illinois households are burdened with more than $67,000 in state retirement debt each."
The special report, written by Ted Dabrowski, president of Wirepoints, and John Klinger, a staff researcher, analyzed the state's free and heavily subsidized retiree health insurance for state workers.
Total cost for the state's public-worker-retirees' health benefits has grown 80 percent over the last 10 years and reached a record-breaking $73 billion by 2016, according to the report.
"Illinois funds retiree health insurance on a 'pay-go' basis," the press release said. "Instead of setting aside money for future costs like it does for pensions, the state pays retiree healthcare costs as they are incurred."
The pay-go practice and the ever-rising pension and retiree health insurance costs will be a drag on Illinois's future budget struggles. Payments for retiree health insurance alone will rise from today's $1 billion to almost $6 billion by 2045, according to the press release.
"Illinois is not alone among states in treating retiree healthcare as a pay-as-you-go cost, but the depth of the state's underfunding is extreme compared to most states," the press release said. "As of 2016, each Illinoisan was on the hook for $5,700 in unfunded retiree health benefits, multiple times more than any of Illinois' neighbors."
"No matter how you measure it, Illinois faces an extreme retirement crisis," Dabrowski was quoted in the press release. "Illinois' $73 billion in unfunded retiree health insurance only piles onto the state's already-impossible budget situation."