Rauner asks Pritzer to continue unit clarification of unions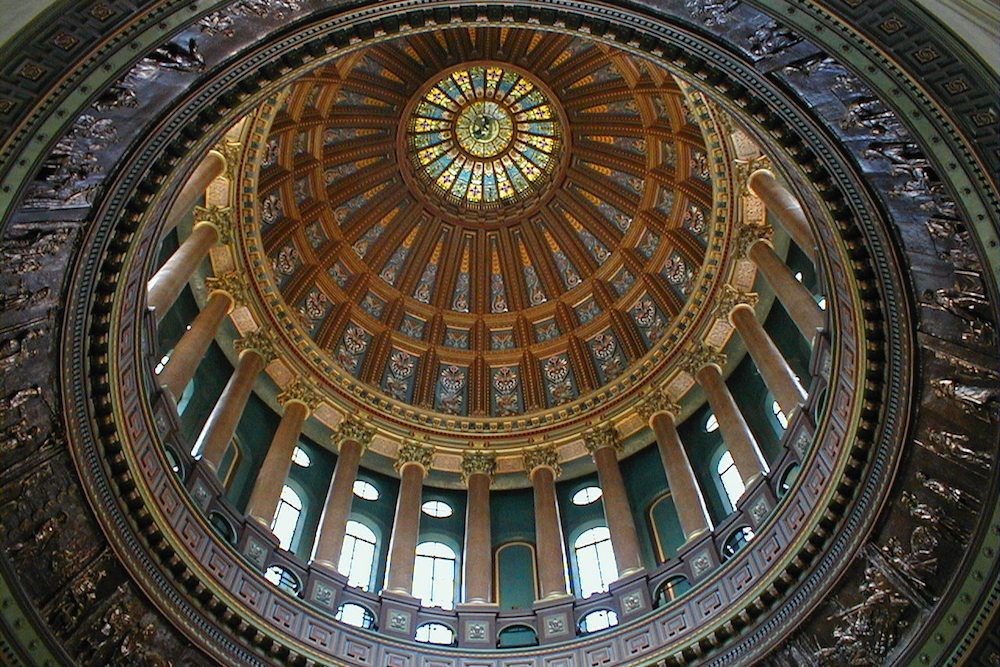 Illinois State Capitol | By Agriculture at English Wikipedia - Original uploader was Agriculture at en.wikipediaTransferred from en.wikipedia to Commons by Druffeler using CommonsHelper., CC BY-SA 3.0, https://commons.wikimedia.org/w/index.php?curid=10113961
Gov. Bruce Rauner urged Gov.-elect J.B. Pritzker to continue Rauner's fight against the inclusion of managers in their workers' unions, which he says is common practice in state government unions.
At a Dec. 12 press conference at the James R. Thompson Center in Chicago, Rauner said that including managers is not only a conflict of interest but also is illegal.
"Our departments are hamstrung by having managers in the union of the staff that they are overseeing, managing and supervising," Rauner said. "It creates conflicts of interest in the discipline, it creates conflicts of interest when it comes to work scheduling, to labor negotiations and interactions between government and union and taxpayers that represents many of the mainline staff in our departments."
Rauner said the problem was created to a significant degree about 15 years ago with Gov. Rod Blagojevich pushing for inclusion. He said Gov. Pat Quinn also encouraged it.
"It was basically financial pressure to join a union," Rauner said.
"Unionization in Illinois is at a record level," Rauner said. "Illinois state employees were mid-70s when Blagojevich started, and now we're 90 percent."
Rauner said having managers and their subordinates in the same union leads to problems in oversight, and he encourages "unit clarification," which would make clear who can and cannot be a member of a specific union.
"It hurts taxpayers to a significant degree," he said of inclusion. "We want unit clarification and have been working on this for several years. It's illegal for managers to be in the same union as their employees. We've been working to clarify this."
Rauner said the American Federation of State, County and Municipal Employess (AFSCME), which represents most government workers, is against the unit clarification because they want more members in unions.
"We are encouraging the incoming administration to continue the process of unit clarification so we can fix this problem over time and have proper management and proper incentives and reduce the conflict of interest inside our very important state agencies," Rauner said.
AFSCME provided a statement to The State Journal-Register that said, "In recent months the Rauner administration has brought an unprecedented avalanche of unit clarification petitions in a transparent attempt to strip the rights of large numbers of state workers."
Want to get notified whenever we write about
Afscme-Psp
?
Next time we write about Afscme-Psp, we'll email you a link to the story. You may edit your settings or unsubscribe at any time.
Sign-up for Alerts
Organizations in this Story
More News