Pritzker signs minimum wage increase into law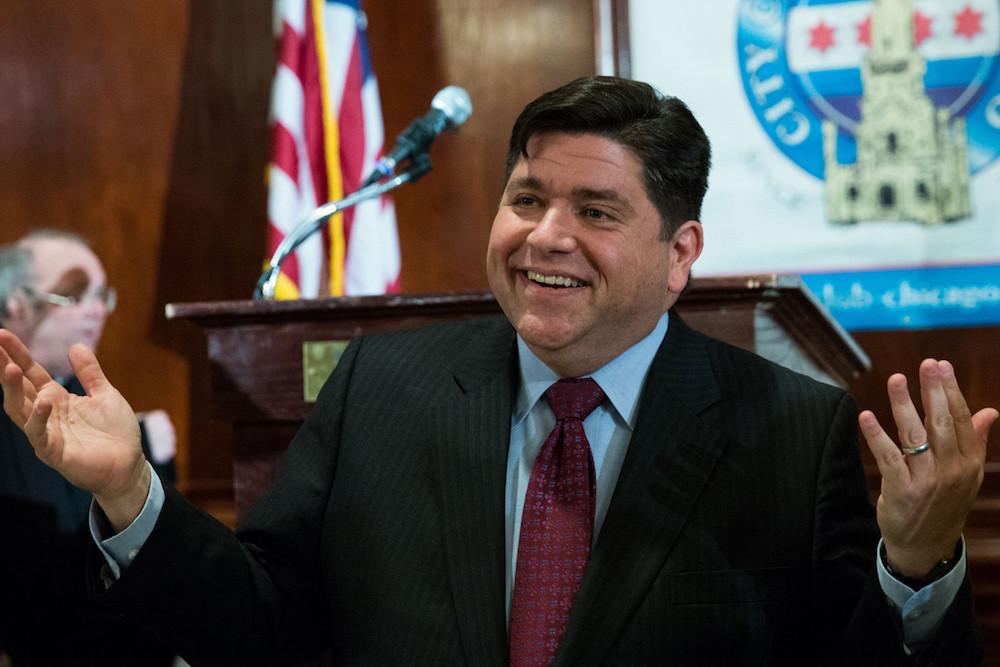 Gov. J.B. Pritzker signed the bill to change the statewide minimum wage to $15 an hour on Tuesday at a press conference. It will increase to $9.25 beginning Jan. 1, 2020, and gradually increase over each of the next five years.
"Today is a great day for Illinois working families," Pritzker said. "It's been a long time coming. It's been nine long years since workers have gotten a raise."
Will Guzzardi
Pritzker said the bill was a victory for the cause of economic justice.
"I traveled the last two years and promised I'd fight for $15," Pritzker said. "It's my great honor to deliver that commitment. Make no mistake, this did not happen overnight or without the powerful voices of those fighting for rights."
Pritzker said Illinois welcomes working families.
"Our work is not over," Pritzker said. "I will introduce a budget that will stabilize state finances and start rebuilding human services, our universities, education and public safety."
Pritzker said the budget will include the funding needed to help with the minimum wage hike.
"(With this bill) 1.4 million Illinoisans are going to get a raise," Pritzker said."Let's celebrate that."
"We care about working people who want fair wages for all they do," said state Sen. Kimberly Lightford (D-Maywood) at the event.
Rep. Will Guzzardi (D-Chicago) said this victory belongs to the workers.
"If someone shows up and works hard, they deserve to earn a living wage for their family," Guzzardi said. "I'm grateful to the people who have been part of this movement."
Ieshia Townsend, a minimum wage worker in Chicago's South Side, said the minimum wage increase to $15 an hour became a reality because of politicians elected into Springfield.
"Last week it was out of the goodness of the lawmakers' hearts the House members responded to Illinois workers like me who have been going on strike since 2013," Townsend said.
Illinois AFL-CIO President Michael Carrigan said the labor organization and its affiliates are thankful for the bill.
"We thank the leaders for passing SB 1," Carrigan said. "This is a real and important step to addressing wage inequality in Illinois."
Illinois Restaurant Association President Sam Toia said he appreciated that the state was not making changes overnight to the minimum wage.
"This was a compromise," Toia said. "I rebut anyone who says this wasn't. You need to be on the table or you're on the menu. This bill worked to protect employers who utilize tip credit. We're grateful to be at the table with the legislature on this."
Lt. Gov. Juliana Stratton said Illinois is the first state in the Midwest to raise the minimum wage to $15.
"The raise families are getting will create opportunity and better provide for loved ones," Stratton said. "It sends a message that Illinois is a leader."
Many employers in the state have spoken out against the minimum wage hike.
Since 2010, the minimum wage in Chicago has stayed at $12 an hour, compared with $8.25 for the state and $11 for Cook County, according to DuPage Policy Journal.
Want to get notified whenever we write about
Illinois Afl - Cio
?
Next time we write about Illinois Afl - Cio, we'll email you a link to the story. You may edit your settings or unsubscribe at any time.
Sign-up for Alerts
Organizations in this Story
More News