Pritzker's fiscal plan doesn't add up, Wirepoints says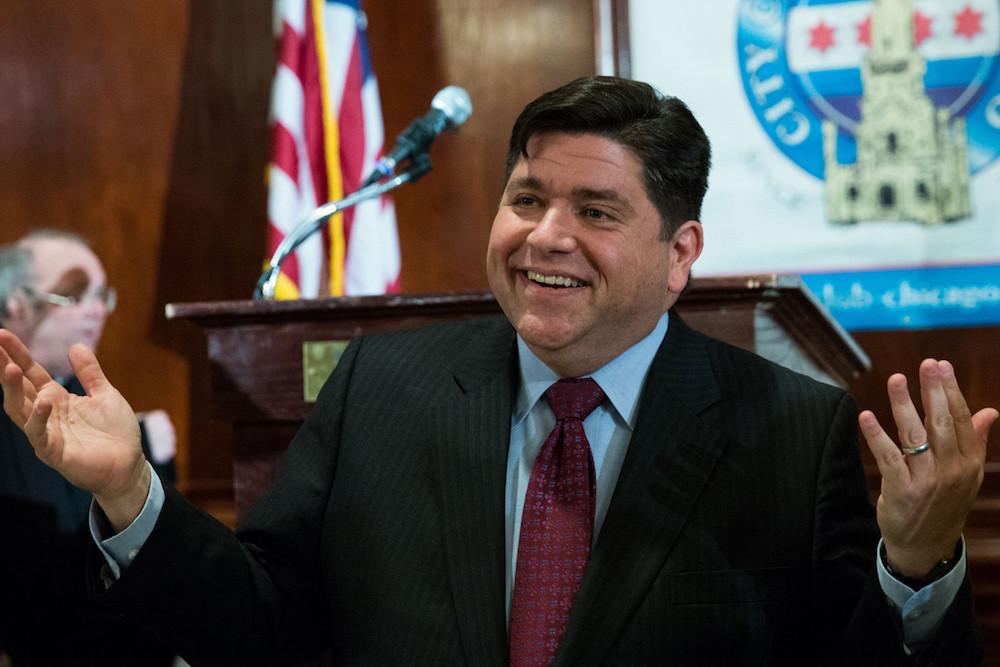 Gov. J.B. Pritzker
Government watchdog website Wirepoints insists numbers don't lie when it comes to the financial projections being advanced by Gov. J.B. Pritzker.
"The national press isn't buying the narratives coming out of Springfield – that a progressive tax hike will only hit the rich or that the pension crisis isn't a crisis at all," the website said in a newsletter. "Instead, they're reporting a picture of the state that's far more accurate than what's typically portrayed inside Illinois' bubble. Inside, it's business as usual. Outside, Illinois is the poster child for crisis and mismanagement. Even internationally, The Economist called Illinois 'America's Greece' almost five years ago."
Earlier this month, a Wall Street Journal editorial blasted Pritzker for stalling in making clear on whose shoulders his new tax burden would fall.
"New Gov. J.B. Pritzker's plan? Refinance the pension debt and tax plastic bags, marijuana and sports betting, which will supposedly cover the shortfall until voters approve a referendum next year replacing the state's flat 4.95 percent income tax with a progressive tax," the editorial said. "Mr. Pritzker says a progressive tax will spare the middle class, though there may be a reason he hasn't proposed a specific higher rate."
Wirepoints projects the calculus for Pritzker's plan actually shakes out to millionaires paying an income tax rate of somewhere around 11 percent and those with incomes of anything over $50,000 being saddled with an 8.5 percent rate, almost double the current flat tax rate.
And if that isn't enough gloom and doom, a Wall Street Journal "Mad Dash for City Hall in the Windy City" opinion piece chastised all 14 of the then 14 Chicago mayoral candidates for all but ignoring the state's mounting pension crisis.
In all, Wirepoints analyst Ted Dabrowski estimates that the city "bears $28 billion in unfunded pension liabilities and billions more in traditional debt." He added, "Chicagoans are suffocating under unfunded debt liabilities from every level of government totaling $130 billion."
The website vowed to keep reporting the real news, no matter how harsh the reality.
"As fiscal realists, we know that until Illinois properly diagnoses its problems, it will never get to the right solutions," the newsletter said. "Like a constitutional amendment for pensions. Or the option for municipal bankruptcy. Or local government consolidation. Or collective bargaining reforms."
Want to get notified whenever we write about
WirePoints
?
Next time we write about WirePoints, we'll email you a link to the story. You may edit your settings or unsubscribe at any time.
Sign-up for Alerts
Organizations in this Story
More News