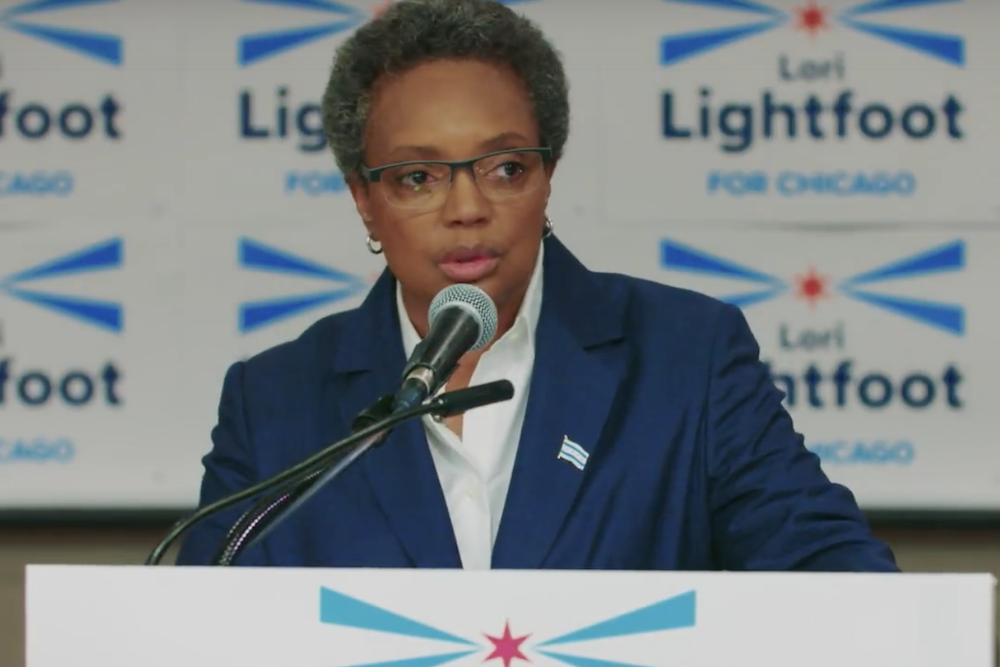 Chicago mayoral candidate Lori Lightfoot
Chicago attorney Shorge Sato is not convinced that mayoral candidate Lori Lightfoot's plan to tax large law and accounting firms as a way of generating funds for the cash-strapped city is the best idea.
"I can see where it would be about a year before some lawyer says, 'Hey, wait a minute, why am I paying this tax? Why is my client?'" Sato, principal of Shoken Legal, Ltd., told Prairie State Wire.
With the city facing a projected $252-million deficit, and new pension payments as part of the 2020 budget totaling as much as $276 million, Lightfoot has floated the idea of such a tax throughout her campaign for the mayor's office. Voters go to the polls on Tuesday to decide between Lightfoot and Toni Preckwinkle.

Shorge Sato, principal of Shoken Legal, Ltd.
A partner at the international law firm of Mayer Brown before launching her mayoral bid, Lightfoot added that the tax is being considered with practices like hers in mind.
"One of the things I propose is a tax on high-end law firms, accounting firms, akin to the VAT tax, a value-added tax in Europe — not on the little guys or the solo practitioners or small CPA firms, but a firm like mine, which is a large international law firm," she said during a recent interview on WGN radio. "Putting a small fee on the invoices they send their clients will barely be noticed, but yet could generate hundreds of millions of dollars in revenue."
While Sato agrees such fees won't make much of a difference to the bottom lines of many of the city's larger firms, he wonders if the proposed tax can stand up based on principle alone.
"One issue is whether or not clients will accept a municipal fee," he said. "The other question is whether the City of Chicago has the right to impose an occupational tax under the Illinois Constitution. There's a reason why we don't have a City of Chicago income tax and we don't have a tax that says, 'You're a lawyer, you're an accountant, you pay more.' There are limitations to the types of tax the city can impose."
Lightfoot hasn't said how much revenue she thinks can be generated from such a tax, but Sato argues it all could be a moot issue.
"The more I talk about it, the idea strikes me as a nonstarter," he said. "I don't think the Illinois Supreme Court thinks the City of Chicago's powers are limitless."