ILGOP Chairman Schneider thinks 'tax-hiking hypocrite' Pritzker should look in the fiscal mirror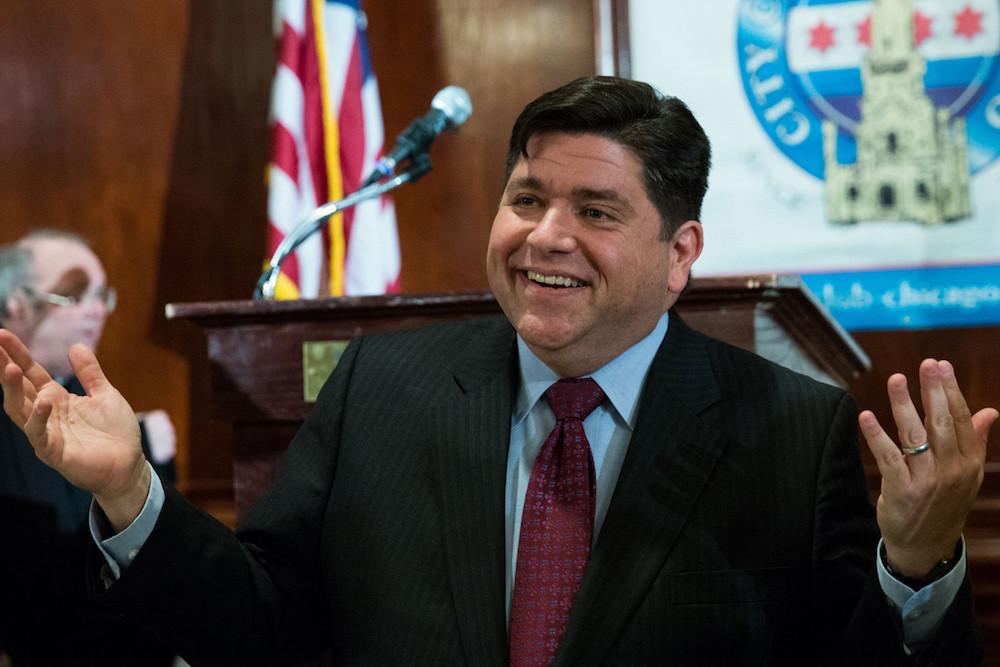 Gov. J.B. Pritzker
Illinois Republican Party Chairman Tim Schneider finds it difficult to seriously consider Gov. J.B. Pritzker's graduated income tax-hike proposal, given the source of the plan's own history of personal finance.
"Gov. J.B. Pritzker is a tax-hiking hypocrite," Schneider said in a media announcement on Tuesday, soon after Democrats in Springfield unveiled proposed constitutional amendment language calling for the legislation. "He's pushing an indefinite number of tax hikes on Illinois families and businesses, yet he dodged hundreds of thousands of dollars in property taxes on his own Chicago mansion. An independent watchdog called Pritzker's property-tax dodge a 'scheme to defraud.' And we all know how Pritzker offshores his business interests in the Bahamas to dodge taxes."
Illinois Republican Party Chairman Tim Schneider
Pritzker's plan calls for tax brackets to be raised for some wealthy state residents to as much as 7.95 percent, a full three points higher than the current flat tax rate of 4.95 percent. Supporters of the measure claim that it stands to impact just 3 percent of the population while adding upward of $3.4 billion in new revenue for the state.
To become law, the proposal would require the vote of a House supermajority, then at least 60 percent of the vote at the ballot box in 2020. While Pritzker has accused Republicans of deliberately waging a misinformation campaign in opposition to his proposal, Schneider believes the governor should lead by example before asking Illinois residents to pay up.
"When J.B. Pritzker pays his fair share, then he can sincerely ask Illinoisans to pay more," he said. "Until then, he should stop pushing tax hikes."
By Pritzker's estimates, the state now faces a $3.2 billion budget deficit for 2019-2020, plus more than $15 billion in additional debt.
Want to get notified whenever we write about any of these organizations ?
Next time we write about any of these organizations, we'll email you a link to the story. You may edit your settings or unsubscribe at any time.
Sign-up for Alerts
Organizations in this Story
Illinois Governor's Office • Illinois Republican Party
More News