House Republicans speak out against 'fair tax' plan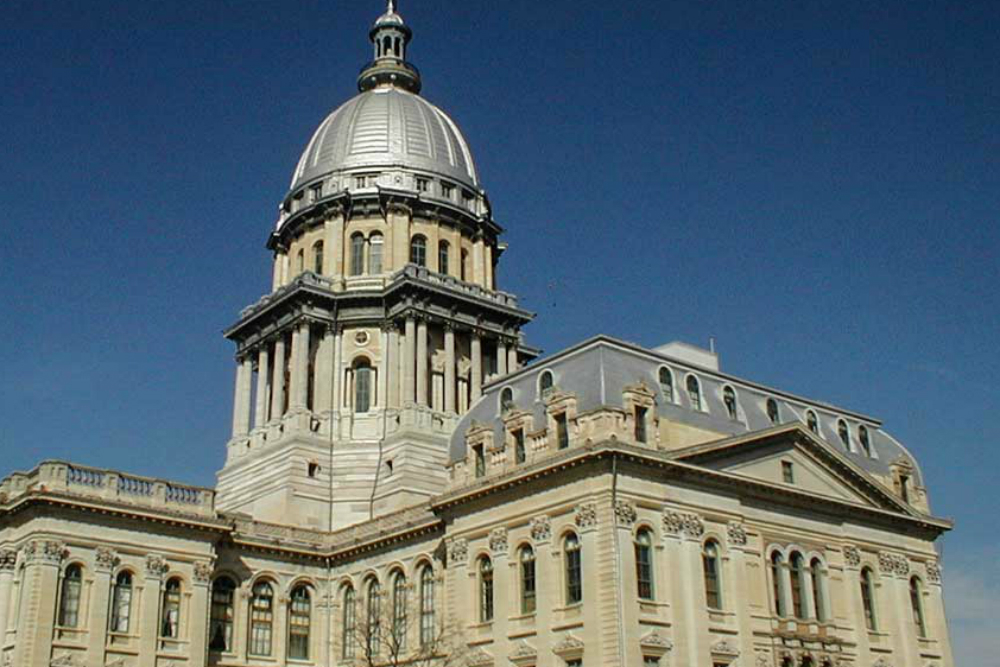 House Republicans continued to voice their opposition for a graduated income tax Wednesday at a press conference.
Senate Joint Resolution Constitutional Amendment 1 (SRJC 1), which will remove the flat-tax provision from the state's constitution, has been a source of contention between Republicans and Democrats since it was first introduced in January. Republicans have voiced concerns that the actual bill does not include graduated income tax rates, making it so that future rates would only need a simple majority when voted on as opposed to a supermajority.
State Rep. Patrick Windhorst (R-Harrisburg)
Rep. Patrick Windhorst (R-Harrisburg) said Illinois is already ranked 51st for tax burdens in the country.
"Democrats are again coming for our wallets," Windhorst said. "SJRC 1 provides no guarantees about income levels. We have to take a different approach. I don't trust the Democrats with a blank check to raise taxes."
Windhorst said debt is exploding and Illinois citizens are already taxed to limit.
"Middle-class working families are leaving because it's too expensive to live here," Windhorst said. "We've already got property taxes, income taxes, sales taxes and we're the highest taxed already. Middle-class working families are maxed out."
Rep. Margo McDermed (R-Frankfort) said Republicans told citizens that Democrats would not be content once they had the right to have graduated tax rates.
"They released new rates yesterday — they're even higher than what the governor said two months ago," McDermed said. "By removing the flat tax from our constitution, they'll adjust those rates until the middle class absorbs these huge tax burdens. We need to learn from the mistakes other states have made and not repeat them."
Rep. Grant Wehrli (R-Naperville) noted that Gov. J.B. Pritzker continues to say that the graduated income tax would be a "fair tax" while he and his family are under federal probe for a "scheme to defraud" on their property taxes.
"I'm here to question what he knows about fairness," Wehrli said. "The governor and his family are under federal investigation for scheming to defraud and yet he's talking about fairness? If you rob a bank and return the money, are you still not a criminal? It's ironic that he's calling it fair. The man inherited his money and offshores it."
Rep. Mark Batinick (R-Plainfield) said the Democrats are trying to tax a higher percentage of a shrinking pie.
"We need to grow the pie," he said. "This isn't even a long-term plan. We need to address fundamental and structural problems. It's not how much you spend on government services but how you spend them. We need to change our mindset on how we're going to grow the pie."
Want to get notified whenever we write about
Illinois House Republicans
?
Next time we write about Illinois House Republicans, we'll email you a link to the story. You may edit your settings or unsubscribe at any time.
Sign-up for Alerts
Organizations in this Story
More News