An Illinois state senator's comments about the potential confiscation of guns from their owners has gained national attention but came as no surprise to the executive director of the Illinois State Rifle Association (ISRA).
During video of a town hall meeting on June 11 in Deerfield, Sen. Julie Morrison (D-Deerfield) engaged with a member of the audience regarding a proposed ban on the sale of semiautomatic firearms. The man asked about the aspect of paying a fine and registering a currently owned semiautomatic firearm and wondered, if he would get to keep the firearm, then why is there a need to ban them. Morrison said in response, "Well, you just maybe changed my mind. Maybe we won't have a fine at all, maybe it'll just be a confiscation and we won't have to worry about paying the fine."
Both the man's question and Morrison's response drew applause from those in attendance, the video shows. The Chicago Tribune reported that many attendees were wearing shirts supporting gun rights, while others donned shirts indicating support for gun control. ISRA executive director Richard Pearson told Prairie State Wire that Morrison's comments reflect what her intentions have been all along in pushing for stricter gun laws.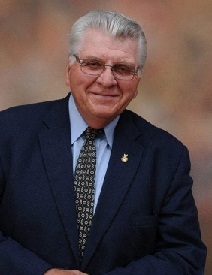 Richard Pearson, executive director of the Illinois State Rifle Association
"This is where it's always been headed," Pearson said. "This is not something new."
A passage on gun control and public safety on Morrison's campaign website says she takes pride in receiving an "F" rating from the National Rifle Association, and has never voted for legislation considered pro-firearm. This past legislative session, Morrison filed Senate Bill 107, which would make it illegal to possess an assault weapon 300 days after the bill's immediate enactment, if passed. An exception is made for those firearms registered with the state police within a certain time frame.
The bill was not voted on in the session and was re-referred to assignments on March 22.
A Breitbart article that summarizes video of the town hall exchange in Deerfield says that Morrison said the purpose of SB 107 was to stop future sales of the firearms, not to go after guns currently owned. Pearson said the focus should be on stricter penalizing of criminal use of firearms.
"If you look at the amount of stuff in Chicago, the criminal charges that are plea-bargained down to nothing, that's where the problem comes in," Pearson said. "They refuse to punish the criminals for the illegal use of firearms, but they want to punish law-abiding citizens instead. We're not buying any part of that program."
In June 2018, the Chicago Sun-Times reported that while a bill that was passed would increase the minimum sentences for adults convicted of being repeat gun offenders, no cases in Cook County resulted in the extended sentences during the first four months the measure was in effect.