Wirepoints' Glennon sums up exodus from Illinois: Taxes, debt, crime, corruption, discrimination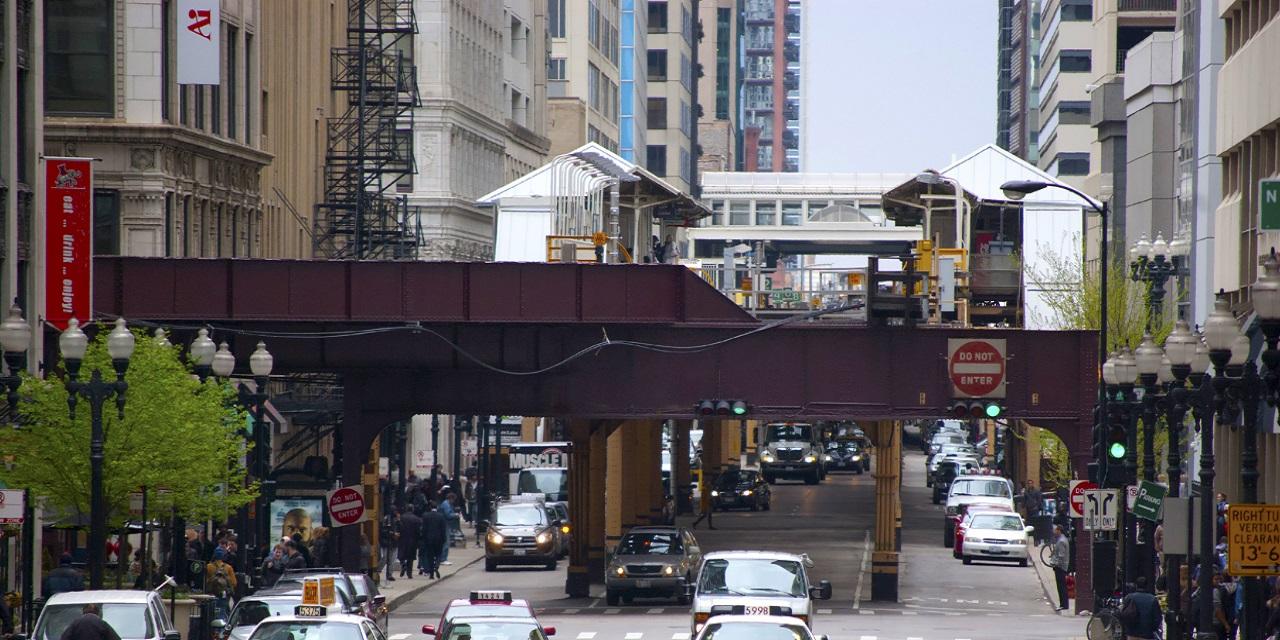 Wirepoints founder Mark Glennon says there's no mystery behind Illinois' rapidly falling population, which one recent report has at nearly 160,000 departures over the past five years.
"The problem Illinois has is no new manufacturers are moving here or expanding here," Glennon told the Prairie State Wire. "I think it's primarily because of exactly what Warren Buffett says about employers and business owners seeing all the new taxes about to come, and they don't want to be a part of it."
Wirepoints Founder and Executive Editor Mark Glennon
PewTrusts.org recently reported that at least 157,000 residents have fled the state since 2014, leaving Illinois and West Virginia as the only two U.S. states with declining populations over the last decade. While Pew describes Illinois' predicament as "a perfect storm of declining manufacturing, stagnant immigration, declining birth rates, young people leaving for college and never coming back, long-standing economic discrimination against black residents, high housing costs and the continued draw of residents to the Sun Belt," Glennon breaks it down to state government simply being unable to get out of its own way.
"There has been improvement in manufacturing jobs, just because there is a strong national economy and strong national growth in manufacturing," he said before quickly pointing to all the ways those gains are being offset by bad policy. "There's a long list of reasons that we all know that include a very hostile attitude in Springfield toward business, insurmountable debt that Springfield seems intent on passing off to taxpayers, crime in the city, corruption and general lack of confidence in government."
A Southern Illinois University poll found in March that two-thirds of Illinois residents think the state is going in the wrong direction, and cited one report that 114,000 residents left the state in 2017-2018 to back its conclusions. Nowhere has the exodus been more pronounced than in the black community, where blue-collar workers have been fleeing in droves in search of better opportunities.
Abraham Lacy, executive director of the Far South Community Development Corporation, a nonprofit that works to secure commercial investments for local low-income, majority-black neighborhoods, recently described the situation for working-class African-Americans in Illinois as approaching the level of "no hope." Again, the impact has been undeniable, with the black population of Chicago dropping by more than 400,000 over the last four decades.
Glennon said he completely understands that last statistic.
"I don't blame African-Americans one bit for coming to that conclusion," he said. "They are doing exactly what's rational. The largest part of Chicago's population loss has been African-Americans, and they are moving to where they find opportunities better. This is no longer a story about a national job shortage. African-Americans are doing the smart thing and going to where there are not only good jobs, but less crime, better schools and arguably less discrimination."
Want to get notified whenever we write about
WirePoints
?
Next time we write about WirePoints, we'll email you a link to the story. You may edit your settings or unsubscribe at any time.
Sign-up for Alerts
Organizations in this Story
More News