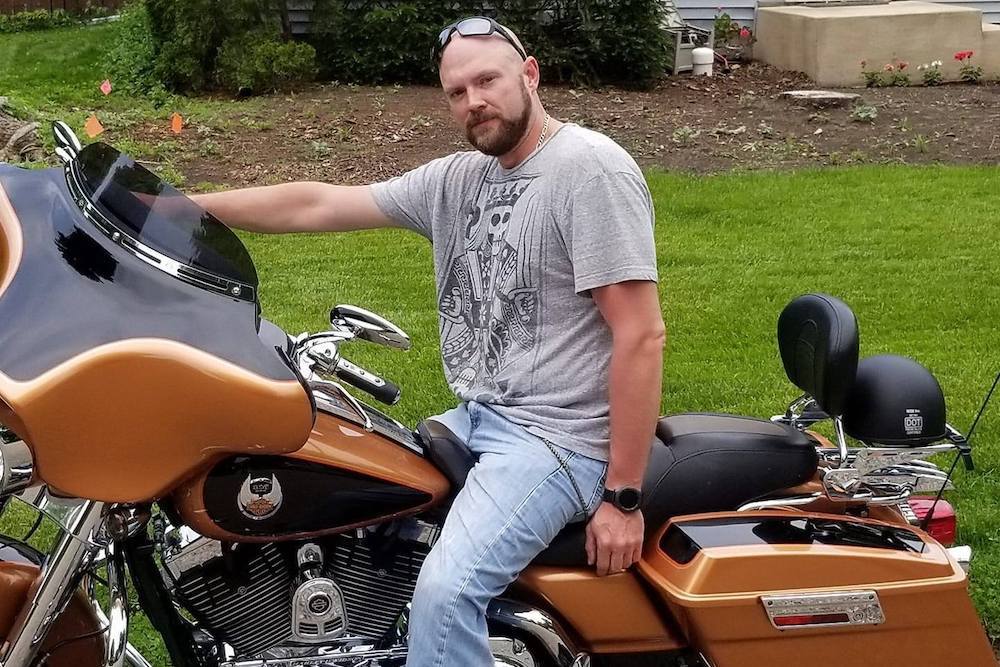 Corey Cottrell | Photo provided by family
The prayers of the Cottrell family were answered Friday morning when Jose Rodriguez, 27, a resident of Bloomington who is in the country illegally, the alleged driver of a van that struck and killed 39-year-old Corey Cottrell of Normal on June 22, showed up for his arraignment.
McClean County Judge William Yoder ordered Rodriguez held and his bail increased ten times to $1 million.
The Cottrell family feared that Rodriguez would evade prosecution by fleeing to his native Honduras before today's arraignment – he was free after making the $100,000 bail set after he was first charged.

Jose Rodriguez
"We were very surprised and very grateful at what transpired this morning," spokesperson for the family Cheryl Wendland told Prairie State Wire. "We feel that somebody is actually listening to us."
Rodriguez was charged with leaving the scene of an accident involving a death, a Class 1 felony punishable by up to 15 years in jail. He was also charged with driving without a license and disregarding a traffic control device. The state's attorney said the charges could be amended upward.
Wendland said that during the hearing, Yoder called Rodriguez a "fugitive from ICE" and he noted that immigration officials were present in the courtroom.
The judge also ordered that Rodriguez would be required to wear a GPS tracking device if $100,000 (10 percent of the set bail) was posted.
Don Rosenberg, of Advocates for Victims of Illegal Alien Crime, said that that if Rodriguez makes bail, he remains a flight risk since tracking devices can be easily removed.
"He should have been denied bail," said Rosenberg, whose son was struck and killed in 2010 by a car driven by someone in the country illegally. "Every illegal alien should be denied bail. By definition and practice they are all flight risks."
On June 22, Rodriquez was driving east on Macarthur Avenue in Bloomington when he ran a red light near the intersection with Main and struck Corey, according to prosecutors. Corey was driving his motorcycle on his way to see his mom at the Bloomington Church of Christ picnic, Wendland told Prairie State Wire.
Rodriguez's original bail was set on June 25 at $100,000. It was paid on June 26, and he has been free until today. His next hearing is scheduled for Aug. 27.
In a story on Rodriguez, Breitbart reported that there are 1.7 million people from Mexico and Central America living in the United States who have either already been issued final deportation orders or who have pending final deportation orders.
"In 2017, Illinois became a sanctuary state for the at least 400,000 illegal aliens living in the state," the story said. "The law shields criminal illegal aliens from being detained and deported from the U.S. In Rodriguez's case, the state allowed him to be released on bail despite his deportation order dating back six years ago."
Corey's funeral services were held today.