Bankrupt Illinois needs precisely what it has less and less of – taxpayers.
The rate of taxpayer flight will only increase with Gov. J.B. Pritzker's plan for a progressive income tax, and Chicago Mayor Lori Lightfoot's threat of a massive property tax, according to a new fiscal analysis by Wirepoints.
Breaking down data from the Internal Revenue Service (IRS), Ted Dabrowski and John Klingner of Wirepoints found that from 2012 to 2016 (the most recent year data was available), Illinois suffered net losses of tax filers versus the rest of the country. The exodus ran across all age and income groups.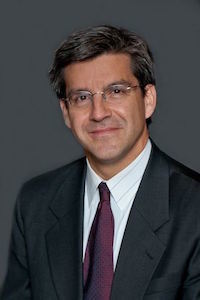 Ted Dabrowski, Wirepoints president
"Over the whole 2012-2016 period, Illinois gained 466,000 tax filers from in-migration but lost 627,000 to out-migration," Dabrowski and Klingner wrote. "That's a net loss of 161,000 filers. And when you include their dependents, Illinois lost more than 333,000 people to net out-migration. In all, the state lost more than $18.5 billion in net adjusted gross income due to so many people leaving over those five years."
In 2018, 86 of the state's 102 counties suffered population losses, an April report by the Illinois Policy Institute (IPI) showed. Cook County leads the nation's counties in population loss.
The primary driver of Illinois' out-migration crisis is prime working-age residents (ages 25-54) seeking opportunity, IPI found.
"An analysis of the most recent government data reveals those leaving tend to be more highly educated than those staying, and that the state's population loss has led to a shrinking of both the skilled and unskilled workforces," IPI wrote. "That is a bad sign for Illinois' already weak labor market."
"Those college-educated migrants who leave the state tend to make 14 percent more in wages and salaries than non-migrants, and 18 percent more than the migrants moving into the state," the report continued. "This signals that Illinois is continuing to experience significant wealth flight."
The answers, Wirepoints says, are not Pritzker's and Lightfoot's tax proposals.
"So far, the only 'solutions' Springfield and City Hall seem to have are tax hikes," Dabrowski and Klingner wrote. "Expect that to make the above out-migration numbers worse."