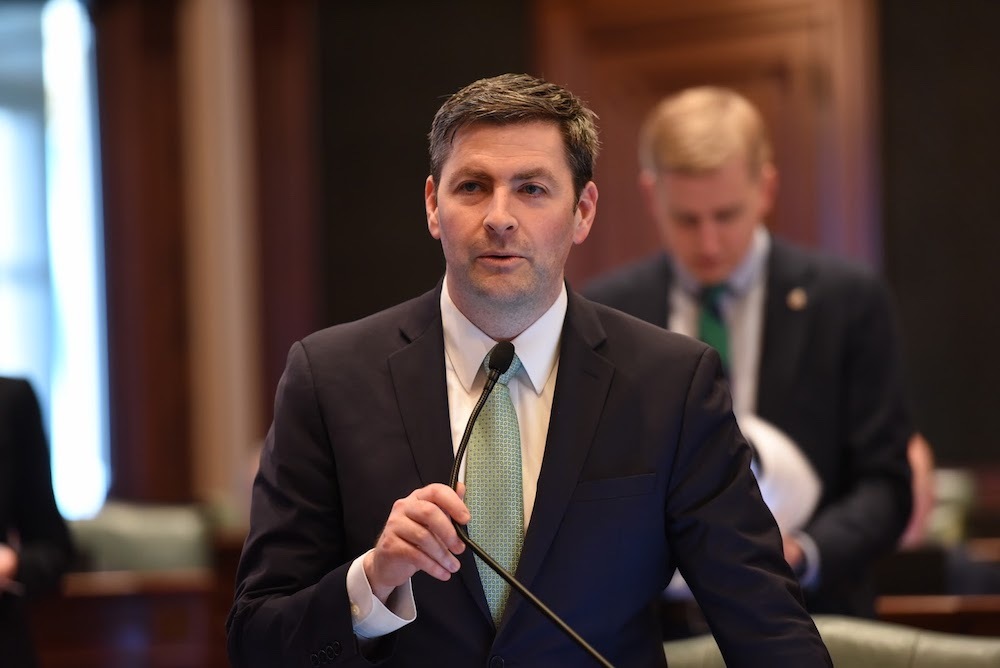 Peter Breen
Attorneys with the pro-life legal group, the Thomas More Society, said that the "terrible verdict" on Friday in the federal racketeering (RICO) case brought by Planned Parenthood in California against David Daleiden and other undercover reporters is nonetheless a sign of a promising appeal, if not a potentially drawn out one.
"The worse a judgment is in trial court, the better the prospects on appeal," Tom Brejcha, president of the Chicago-based legal society, said at a briefing in San Francisco after the verdict. Brejcha was joined by Thomas More Vice President Peter Breen, a former Republican state House member from Lombard.
Thomas More is representing the defendants in the case, one brought by the Planned Parenthood Federation of America and 10 of its abortion affiliates after Daleiden's Center for Medical Progress in 2015 released videos showing that Planned Parenthood was caught, what Breen described as, "red-handed selling for profit the organs and other body parts of these poor little children."

The Thomas More Society
The 10-person jury in U.S. District Court handed down a multimillion-dollar award to Planned Parenthood in the case. But Brejcha predicted an appeals outcome similar to one in Scheidler vs National Organization for Women (NOW), another racketeering case against pro-life advocates where the U.S. Supreme Court in a unanimous vote in 2006 overturned the ruling of a lower court 20 years before. In its ruling, the high court said that protests outside abortion clinics were protected by the First Amendment right to free speech and that RICO could not be invoked to block them.
The Thomas More Society represented Joseph Scheidler in that case.
"(The appeal) turned out to be a strong precedent for pro-life advocates," Brejcha said. "This (the Daleiden) ruling will be a stepping stone to ending the scourge of abortion in this country."
Congress established the Racketeer Influenced and Corrupt Organizations (RICO) law in 1970 to fight organized crime. In 1984, Congress expanded the law's application beyond organized crime.
Breen said that the judge in the Daleiden case, William H. Orrick III, an Obama appointee, dismissed the fact that the information published by the undercover reporters is protected by the First Amendment.
"We asked for an instruction from the judge to tell the jury about rights under the First Amendment," Breen said. "He turned around and did the opposite by saying that the First Amendment didn't apply."
In a written statement, Breen went further saying that the lawsuit "is payback for David Daleiden exposing Planned Parenthood's dirty business of buying and selling fetal parts and organs. His investigation into criminal activity by America's largest abortion provider utilized standard investigative journalism techniques, those applied regularly by news outlets across the country."
Brejcha and Breen will return to California where the criminal trial against Daleiden and the other undercover reporters, who face 15 charges, is scheduled to resume on December 6.
Breen said that criminal court allows for the admission of more evidence and experts than civil court – experts who can testify to "children being born alive and the horrible things that are being done to them."