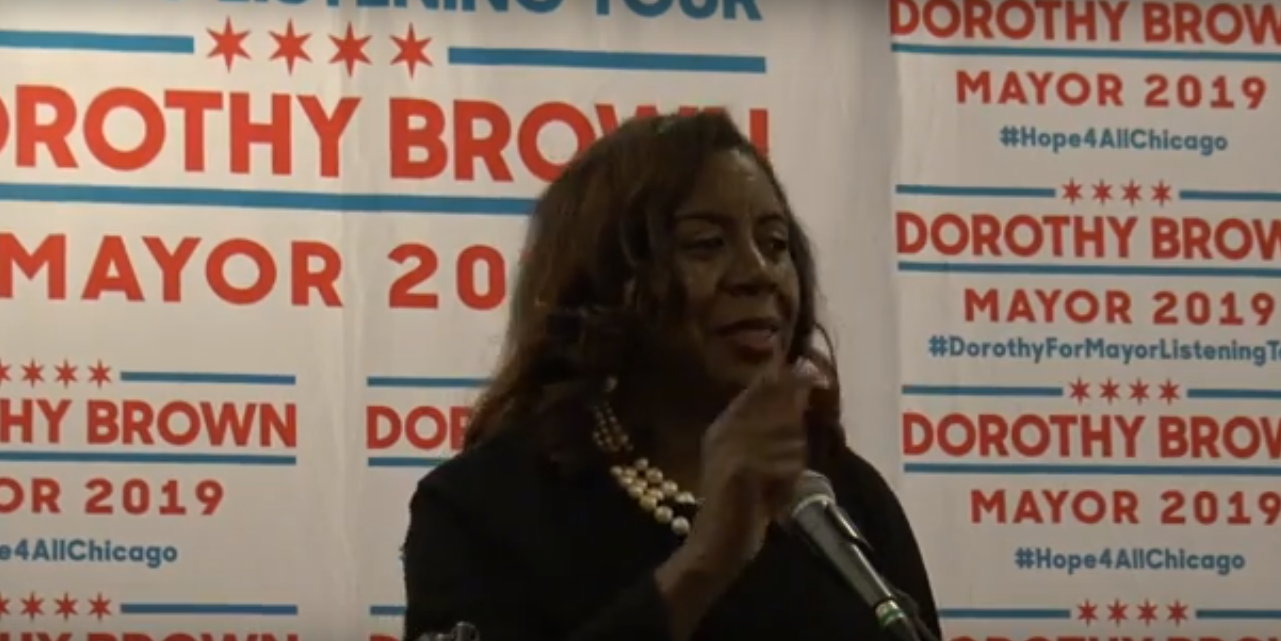 Cook County Circuit Court Clerk Dorothy Brown
The Illinois Republican Party has updated its Illinois Democrat Crime Ring Tracker to include the name of Cook County Circuit Court Clerk Dorothy Brown.
"A mainstay on the FBI docket, Dorothy 'Clerk A' Brown has been under federal investigation for six years," a recent IL GOP press release stated. "Her corrupt acts have just recently resurfaced in headlines as federal prosecutors stated in a court document that the grand jury testimony of one of Brown's top aides at the time was so full of lies that it 'affected the government's ability to file charges against Dorothy Brown.'"
Now in her 19th year as circuit court clerk, Brown presently stands accused of pocketing an assortment of bribes and other perks. She recently announced that she would not seek reelection in 2020.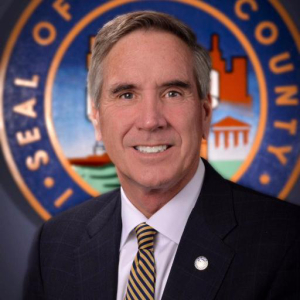 Illinois Republican Chairman Tim Schneider
"Dorothy Brown's longstanding corruption and incompetence is unacceptable," IL GOP Chairman Tim Schneider was quoted in the release. "The feds' inability to file charges because her equally corrupt former aides lied doesn't change what we know to be true. We all understand pay-to-play politics, but Dorothy Brown has pioneered a 'pay-to-work' scheme that padded her campaign coffers in exchange for handing out taxpayer funded jobs."
Meanwhile, controversy continues to swirl around longtime House Speaker Mike Madigan (D-Chicago), with WBEZ recently reporting about a "Magic Lobbyist List" tied to the Democratic Party Chairman. Longtime Madigan friend and operative Mike McClain reportedly wrote in emails how each member of the network was expected to refer lobbying clients to one another and continue making contributions to Madigan's war chest.
In exchange, former Madigan staffers and operatives cashed in through what WBEZ described as a "classic case of pay-to-play politics."
All of that comes on the heels of longtime state lawmakers Senate President John Cullerton (D-Chicago) and state Sen. Martin Sandoval (D-Chicago) both recently announcing their retirements from office effective Jan. 1. In the case of Sandoval, who also served as chairman of the Senate Transportation Committee, his announcement comes as he is under investigation in connection with an alleged kickback scheme.
"The date of his resignation is important as it allowed only a six-day special filing period for candidates wishing to serve the remainder of Sandoval's term," the press release stated. "In typical fashion, the only candidate with enough support from the machine and with prior knowledge of the resignation will be able to file the required amount of signatures during the six-day filing period."