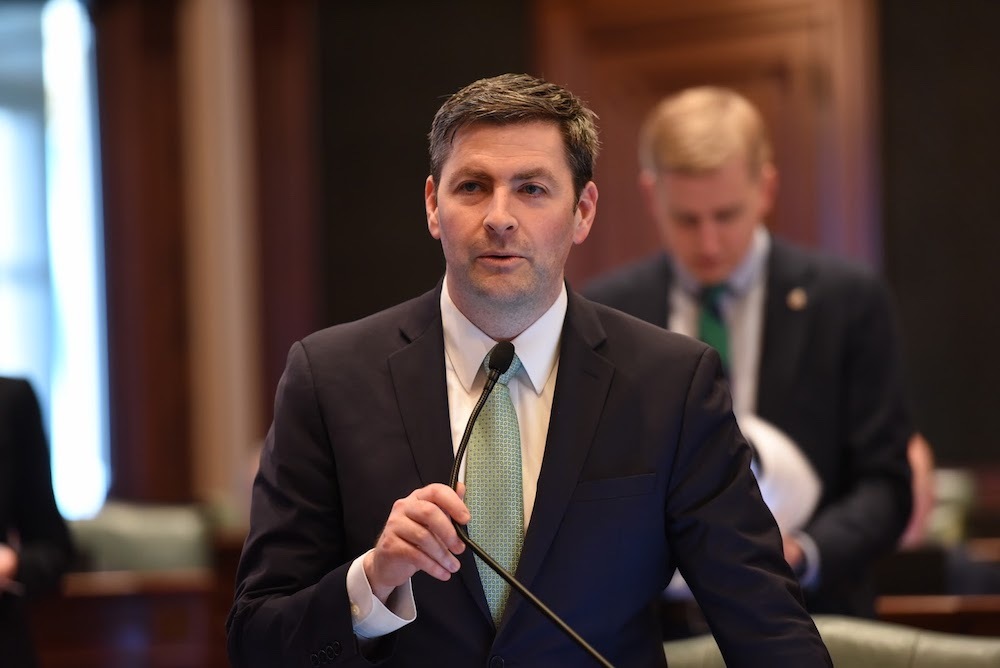 Illinois House candidate Peter Breen (R-Lombard)
Illinois House candidate Peter Breen (R-Lombard) wonders if even Gov. J.B. Pritzker recognized the slanted perspective from which last week's State of the State address in Springfield was delivered.
"I wish that the truth of what we're seeing happen in Illinois matched the governor's words," Breen told the DuPage Policy Journal. "The problem with his speech is that it reflected a very one-sided view of this past year's orgy of liberal legislation. Many of the measures that were enacted into law were rammed through in a partisan process without serious considerations for opposing views"
Breen laments the fact that Illinoisans are paying the price for that disconnect, as evidenced by a recent report from the Illinois Department of Employment Security in conjunction with the Bureau of Labor Statistics that found that Illinois' job creation lagged far behind the national average in 2019. The Illinois Policy Institute went so far as to note that last year marked the state's slowest job growth in the first year of any governor's elected term since the start of Rod Blagojevich's second term in 2007.

Illinois Gov. J.B. Pritzker
Breen, running against Illinois state Rep. Terra Costa-Howard (D-Lombard) in the 48th District, struggles to understand how Pritzker can reconcile those numbers with his optimistic view of things.
"I know the State of the State address is always intended as an uplifting and joyful event for the sitting governor," Breen said. "But in this case, the joy can only be skin-deep, at least for the people of Illinois. If the governor and the legislature truly believe the happy talk that they're peddling, I fear for what they have in store for taxpayers this year."
Breen was also taken aback by the way Pritzker sought to take credit for things he had no role in bringing about.
"We should be celebrating the business success in Illinois," Breen said. "The problem is that success has come from Republican ideas implemented at the federal level. Gov. Pritzker is still advocating for failed Democratic policy that continues to hold the state behind the rest of the country."